Levaquin Plaintiff Seeks Damages for Tear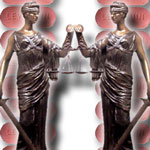 A new lawsuit has been filed in the United States' District Court for the District of Minnesota against Levaquin drug maker Johnson & Johnson by a plaintiff who claims that she suffered significantly from a Levaquin tendon rupture. Plaintiff Sonia Alfonso filed her lawsuit on the 6th of June, 2012, seeking damages for the injuries that she says she experienced after taking the popular antibiotic. Levaquin is commonly used to treat bronchitis and sinusitis and has been linked to tendon tears and ruptures, especially in elderly people and those using corticosteroids. The plaintiff claims that the drug maker continued to market and sell the medication despite knowing that other, safer drugs were readily available to treat the same conditions.
Settlements sought in Levaquin lawsuits
The plaintiff was 64 years old when she started taking the antibiotic to treat chest pain in 2008 and subsequently suffered a tendon rupture after taking the drug for only a short time. She is bringing a number of claims against Johnson & Johnson, including strict product liability, negligence, breach of implied and express warranties, fraud, violation of consumer protection laws, violation of unfair trade practice laws, and unjust enrichment. She says that the drug maker knew the risks associated with the medication but did not circulate warnings to her physician and other physicians throughout the country, meaning thousands of patients were not sufficiently warned about possible side effects of the medication.
Plaintiff Alfonso's lawsuit joins more than 1,774 lawsuits that have been filed in federal courts. These lawsuits have been combined in the District of Minnesota in a multi district litigation case which will allow similar cases to be dealt with more quickly.
FDA warnings have affected Levaquin
The Food and Drug Administration have released a number of warnings regarding Levaquin side effects. The FDA issued a "black box" warning about the drug's risk to elderly users in March of 2008, but Alfonso claims that the drug maker waited months to apply it. She claims that, had the warning been applied in a timely manner, both she and her physician would have known the risks associated with the medication and she could have been prescribed an alternative, safer medication.
Invalid tag specified, please contact administrator.