Massachusetts Birth Injury Trial Ends in $5 Million Settlement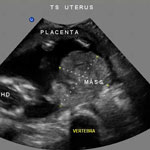 A lawsuit filed by the family of a Massachusetts boy who was born with brain damage allegedly caused by medical negligence ended with a $5 million settlement after an eight-day trial. The plaintiffs in the case included the boy, who was 11 years old at the time of the settlement, and his mother.
Pregnant mother left in care of unsupervised student
According to the birth injury lawsuit, the mother's due date was August 25, 1997. Her pregnancy was uneventful up until the July 4 weekend, when she noticed that the fetus seemed to be less active than usual. On July 7 she had a prenatal appointment with her certified nurse midwife. She consented to allow a student to be involved in the examination, but expected the certified nurse to supervise the entire time. Instead, the nurse left to pick up her children, leaving the plaintiff under the sole care of the inexperienced student.
After she left, the student took some readings with alarming results that indicated potentially serious problems: abnormal amounts of protein in the urine (proteinuria), edema from the midcalf down, elevated maternal blood pressure, low fetal heartrate, and breech presentation.
The plaintiff's attorney argues that such findings should have been immediately reported to an obstetrician or certified nurse for swift action to prevent harm to the fetus. For example, high blood pressure and proteinuria may be signs of preeclampsia, a life-threatening situation that may prevent the fetus from getting enough blood and oxygen. Such deprivation can cause brain damage. Likewise, babies in a "breech" position in the eighth month rarely turn on their own and usually require a C-section.
If such findings had been reported promptly to the obstetrician or certified nurse, further testing would have been done immediately, and medical intervention might have prevented the baby's birth injuries, the attorney claims. Instead, the mother was sent home, and didn't return until the following day for a stress test, following which she was immediately sent to St. Vincent's Hospital. At St. Vincent's the fetal heartrate was "non-reassuring," yet the obstetrician testified that she thought the baby was merely sleeping, and thus did not rush to transfer the mother to a hospital that was better equipped to deliver her baby. Instead, the mother had to wait more than four hours to be transferred.
Baby born with brain damage
When the baby was born by C-section, his heartrate was less than 40 beats per minute, and he had low birth weight and respiratory problems. He was diagnosed with oxygen deprivation while in utero and hypoxic ischemic encephalopathy, which means brain damage caused by lack of oxygen, and he also experienced bleeding in the brain and tissue death in sections of his brain. The newborn had to stay in the hospital for the first 57 days of his life, and to this day he is blind and hearing impaired, and suffers from seizures and spasms.
Because his birth injuries were allegedly caused by medical negligence, the parties agreed to a $5 million settlement after eight days at trial.
Brain damage and litigation
If your baby suffered brain damage or other birth injury because doctors or nurses were negligent when delivering him or her, you and your child may be entitled to financial compensation. Call Balkin & Eisbrouch today for a free consultation about your case. Our attorneys are experts at malpractice and birth injury litigation, and we will fight on behalf of you and your child. You pay nothing unless we win your case, so call today.