Propecia Lawsuits Await Panel's Decision on Multidistrict Litigation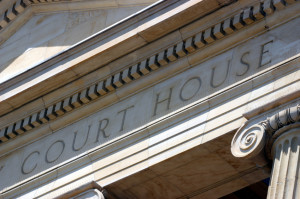 Propecia lawsuit plaintiffs await a decision from a panel of federal judges, who will rule on whether Propecia litigation should be consolidated into multidistrict litigation (MDL). An MDL would help conserve resources and streamline pretrial processes, among other advantages. The panel's decision is expected soon, and stands to impact many plaintiffs who allegedly suffer from sexual side effects after Propecia use. Learn more about Propecia side effects.
Advantages of a Propecia lawsuit MDL
Currently, Propecia lawsuit complaints are scattered around the country; an MDL would serve to consolidate these cases, effectively allowing the courts to manage Propecia lawsuits much more efficiently.
In general, an MDL saves money for both the plaintiffs and the defense, and also helps litigation to move smoothly. The Propecia lawsuit MDL, if approved, could either be located in U.S. District Court for the Eastern District of New York or the Eastern District of Washington. Merck, the manufacturer of the popular hair loss drug, has requested that the MDL be in New Jersey, home to the company's headquarters.
Plaintiffs allege permanent Propecia erectile dysfunction
To qualify for the MDL, Propecia lawsuits must demonstrate common questions of fact – in other words, similar complaints and circumstance involving Propecia sexual side effects, like Propecia erectile dysfunction.
Another important issue is whether plaintiffs were aware of Propecia sexual dysfunction risks when they took the drug, since many plaintiffs allege that the drug's warning label was insufficient. Though Merck originally claimed that Propecia sexual side effects were rare, and would dissipate once a patient stopped taking the drug, subsequent studies revealed that side effects like Propecia erectile dysfunction might not be reversible in all cases. In fact, some plaintiffs claim that their Propecia sexual dysfunction is permanent.
Propecia lawsuits on hold awaiting MDL decision
As plaintiffs await the MDL decision, some Propecia lawsuits have requested temporary stays. These holds, which are granted by individual courts, allow plaintiffs to suspend litigation while they wait for possible transfer to the MDL.
[SmartLink propecialawsuit]