A New Bladder Cancer Lawsuit is Filed Against Actos Manufacturer Takeda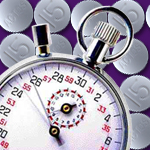 David Taylor, an Idaho resident, seeks to hold the manufacturer of Actos—Takeda Pharmaceuticals—liable for his injuries by filing a lawsuit against the company in the Circuit Court of Cook County, Illinois. The suit was filed on August 7, 2012.
Taylor claims that Takeda concealed their knowledge of possible side effects of Actos including bladder cancer. He also claims that they failed to adequately warn consumers and physicians about the risks associated with the use of Actos for more than twelve months.
Unaware of possible links, the plaintiff continued taking Actos even after his bladder cancer diagnosis
Taylor's Actos attorneys list the usual evidence in a lawsuit against Takeda including the 2-year carcinogenicity study conducted prior to FDA approval that resulted in drug-induced tumors in rats receiving doses of Actos that produced blood drug levels equivalent to those resulting from a clinical dose.
The 2005 PROactive study also found a higher percentage of bladder cancer cases in patients receiving Actos versus comparators.
According to his complaint, Taylor began taking Actos on January 14, 2002, for long-term maintenance of his type II diabetes. At the time, neither he nor his physicians were aware of the risks associated with the drug.
About five-and-a-half years later, on September 4, 2007, Taylor was diagnosed with bladder cancer. Unaware of the link between the disease and the drug, he didn't stop taking the medication until around July 16, 2010.
The FDA issues a safety announcement and studies link Actos to bladder cancer
Just a few months after Taylor stopped taking the drug, the FDA issued a Safety Announcement state it was undertaking a review of the date from an ongoing, ten year epidemiological study evaluating the association between bladder cancer and Actos.
In 2011, several studies came to light illustrating a link suggesting a link of bladder cancer resulting from Actos. In April, the American Diabetes Association published a study based on adverse event reports sent to the FDA that confirmed a link.
A few months later, a retrospective cohort study in France using the French National Health Insurance Plan demonstrated a statistically significant increase in the risk for bladder cancer in males exposed to Actos for more than a year. France issued a recall of the drug in July 2011. Germany also suspended the use of the drug after reviewing the results of the French study.
On June 15, 2011, the FDA issued a follow-up safety announcement stating that the use of Actos for more than a year could be associated with a 40% increased risk of bladder cancer. There has been no recall of the drug Actos in the U.S. however.
The plaintiff suffered permanent injuries and seeks compensatory damages
Taylor has suffered severe mental and physical pain and suffering, has sustained permanent injuries and emotional distress, and will require future ongoing medical care and treatment. He has also suffered economic losses due to medical expenses and living-related expenses due to his new lifestyle. He brings counts of liability and negligence, and seeks compensatory damages.
[SmartLink actoslawsuit]