Attempted or Completed Suicide as a Side Effect From Chantix Spurs Lawsuits and an MDL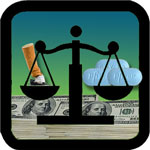 On October 1, 2009, the U.S. Judicial Panel established the Chantix multidistrict litigation (MDL). Since its inception, over 275 cases have been consolidated into the MDL. Due to the growing number against the manufacturer of Chantix, Pfizer, the Panel found that there were common issues of law and fact that made consolidation appropriate. The anti-smoking drug (known generically as varenicline) has allegedly caused injuries such as Chanitx psychological side effects—otherwise known as "neuropsychiatric" disorders—exemplified by atypical mood swings, depression, paranoia, aggression, hallucinations, mania, and blackout injuries.
Eight cases are selected as bellwether trials
The Chantix MDL is being managed by District Judge Inge P. Johnson in the U.S. District Court for the Northern District of Alabama. On March 16, 2012, Judge Johnson issued a pretrial order selecting eight trial pool cases and setting their trial schedule. The eight cases were chosen from a group that was first assembled by the Chantix lawyer team and the attorneys for Pfizer. Each team identified 14 cases as suitable for bellwether trials, for a total of 28, and Judge Johnson made the final selection. Four of the trial pool cases involve attempted or actual suicide, and four involve other neuropsychiatric side effects.
First trial date set for October 22, 2012
The first trial will begin on October 22, 2012. It was filed by July Ann Whitely, a Minnesota woman whose husband, Mark Alan Whitley, committed suicide in 2007. The Whitley case will be followed by another case of suicide after taking Chantix. The estate of Sandra Corey filed suit after Ms. Corey died from a self-inflicted gunshot wound in 2008 after using Chantix to quit smoking.
The Corey case is set for trial on January 22, 2013. The remaining six trial pool cases will be scheduled at a later date.
An FDA black box warning was ordered for Chantix in 2009
These cases are examples of the psychological Chantix side effects of the drug that were so intense that they attempted or committed suicide. In 2009, the FDA ordered Pfizer to include a black box warning on the label of the drug that alerted patients to the risk of neuropsychiatric side effects. Millions of individuals relied on Chantix for help in quitting smoking before the black box was added, however, and they allege that they were not adequately warned of the dangers of the drug.
[SmartLink chantixlawsuit]