Sexual Side Effects Suffered By Many Men After Using Propecia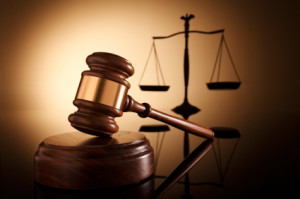 Within the last 13 years, there have been more than 400 reports of sex-related side effects after Propecia use in men who have taken the drug. A recent study from George Washington University, which interviewed 54 men under 40 who claim to have suffered from sexual side effects from taking Propecia, showed that 96% of them exhibited such side effects for more than one year after they ceased using the drug.
Though the side effects may only affect a small sampling of people who have taken the drug, perhaps as low as 3%, this still amounts to a large number of people, as the drug is one of the leading treatment options for hair loss in men.
Propecia linked to sexual side effects
Since Propecia (also called finasteride) was first approved by the FDA in 1997, the drug has been linked to side effects such as erectile dysfunction, loss of libido, shrinkage and other complications. Although the warning label has always indicated a risk of side effects, the drug's warning label was amended in 2011 to notes that some sexual side effects may last even after the patient has ceased using the drug, and was again amended in 2012 to include reports of libido, ejaculation and orgasm disorders.
A man uses generic Propecia and begins to show signs of becoming a woman
One case in particular involves a Tampa, Florida man who asserts that a generic form of Propecia caused his pectoral muscles to resemble breasts and his hips to widen, thereby showing signs of gender transitioning, according to a recent report in the New York Post. The man, a software designer named William McKee, now goes by the name Mandi, wears a blonde wig and cross-dresses as a woman.
Because of the drug, which he ordered from an online retailer in India in order to help combat male pattern hair loss, he claims he lost his wife of ten years and can no longer be a father to his 5-year-old son. In undergoing the transition, he says he also suffered from depression and suicidal thoughts, which caused his technology business to falter.
An MDL expedites resolutions to claims
A multidistrict litigation (MDL) allows a court to discover common questions of law that pertain to all cases in an effort to expedite the resolution of such claims. McKee is not currently able to file such suits, as he ordered a generic version of the drug is not covered within the parameters of the MDL. Click here to contact a Propecia attorney.
Propecia litigation from plaintiffs in at least 27 states have been combined to be heard in Brooklyn as part of the MDL against defendant drug maker Merck.
[SmartLink propecialawsuit]