Risk of Heart Attack Leads to GranuFlo and NaturaLyte Recall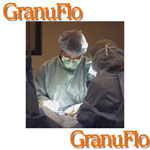 On June 27, 2012, the FDA issued a Class 1 recall of GranuFlo and NaturaLyte, which are kidney dialysis medications manufactured and distributed by the company Fresenius. The medications are the same; the difference is that NaturaLyte is in liquid form while GranuFlo is in powder form.
Class 1 recall reserved for most dangerous products
A Class 1 recall is the FDA's most urgent recall, reserved for situations in which the agency has determined that "there is a reasonable probability that the use of or exposure to a violative product will cause serious adverse health consequences or death. "
GranuFlo and NaturaLyte were recalled because it was found that they could elevate bicarbonate levels in the body to an unsafe degree, resulting in a condition called metabolic alkalosis, which can cause low blood pressure, arrhythmias, and heart attacks. In fact, an internal memo sent to doctors at Fresenius clinics noted that there had been 941 deaths of Fresenius patients who had suffered a heart attack after GranuFlo or NaturaLyte use, and those patients were found to have elevated blood levels of bicarbonate. It was also found that use of NaturaLyte or GranuFlo during dialysis resulted in a four to six times increased risk of cardiac arrest or cardiopulmonary death.
Fresenius under investigation by FDA
Fresenius sent the warning memo in November 2011 to doctors at its own clinics, but did not notify other facilities that used GranuFlo and NaturaLyte, such as nursing homes, medical centers, and on-site dialysis providers. This meant that patients undergoing dialysis at those outside facilities were unnecessarily put at risk, because their dialysis providers had not been sent the warning about potential adverse side effects from using GranuFlo or NaturaLyte. Four months later, the FDA learned of the memo and questioned Fresenius as to why it had not warned the public at the same time it warned its own doctors. At that point, Fresenius did send the warning to other dialysis providers. However, the FDA is still investigating Fresenius about the delay.
GranuFlo litigation
Since the FDA's recall, NaturaLyte and GranuFlo litigation has grown, as patients who have suffered ill effects from the medication have filed lawsuits against Fresenius. In one recent case, the widow of a man who died of a heart attack after undergoing dialysis charges that his death was caused by GranuFlo or NaturaLyte.
[SmartLink granuflolawsuit]