DePuy Lawsuit Joins Hip Implant MDL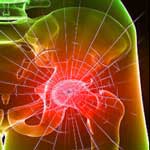 A plaintiff who filed a lawsuit in South Carolina after experiencing problems related to a DePuy ASR hip replacement system she was implanted with will see her lawsuit through in the current Ohio multidistrict litigation case which deals with these lawsuits. Although the lawsuit was originally filed in state court, the defendants had it moved to the ongoing federal MDL. Although the plaintiff filed a motion asking that her lawsuit be moved back to state court, as she will be unfairly prejudiced by unnecessary additional expenses if her lawsuit continues in federal court, this motion was denied. Her lawsuit will remain in Ohio among dozens of other similar lawsuits.
DePuy lawyer details hip complications
The plaintiff, Teresa S. Murphy-Pittman, claims in her DePuy ASR hip lawsuit that she was implanted with the DePuy ASR hip replacement device in both hips, in 2006 and 2007 respectively. After the surgeries, she says that she began to experience complications such as pain, difficulty walking, metal contamination, and premature loosening of the hip implant. According to her DePuy hip lawyer, she will have to undergo serious revision surgery in order to remove and replace the allegedly defective hip replacement systems. This second surgery could cause a plethora of further problems and complications.
The plaintiff has named DePuy Orthopedics as defendants in her lawsuit, but also has named Macari Medical Inc., who she claims is an independent contractor sales representative that allegedly sold, marketed, demonstrated, detailed, delivered, and provided instruction and consulting in relation to the sale of the hip replacement devices. The defendants both claimed that Macari, an in-state defendant, was fraudulently joined to the case in order to keep it in state court.
Plaintiffs file suits
More than 7,000 DePuy hip lawsuits have been consolidated in the ongoing MDL in Ohio, all filed by plaintiffs who have been affected by the controversial hip replacement systems. These plaintiffs are seeking compensation for their injuries, damages that could cover medical bills and other costs associated with their hip implants.