Granuflo Death Leads to Spouse's Lawsuit Filing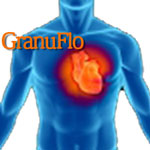 A new Granuflo lawsuit alleging the illness and death of a plaintiff was caused by the Fresenius manufactured dialysis product was filed in the U.S. District Court in the Middle District of Pennsylvania on December 17, 2012. The deceased's surviving spouse, Hope Schultz, claims that the company exhibited recklessness, carelessness, negligence and other tortuous conduct leading to her husband Michael's death. Because of his dialysis injury and eventual death, she seems compensatory, punitive and exemplary damages in excess of $75,000.
Dialysis patient dies after receiving treatment with Granuflo
Hope Schultz alleges that her husband Michael died on the same day he received dialysis treatment using Granuflo. While he was under treatment, the plaintiff's husband became ill. After finishing his session, he went home. During the day, he suffered from pain and weakness and died hours later. At the time, Michael Schultz was 50-years-old.
Hope Schultz alleges that her husband's premature death occurred due to Granuflo and the irregular levels of bicarbonate in his bloodstream during dialysis is a direct result of the product.
High levels of bicarbonate in Granuflo risk illness and death
Numerous studies are cited by her Granuflo lawyer indicating a link between high levels of bicarbonate and sudden death in dialysis patients. Granuflo is formulated in a unique manner and confusion over bicarbonate levels has been a recurring concern for medical professionals utilizing the product. In spite of the known confusion among doctors, the plaintiff states that Fresenius did little to inform the medical community regarding the dangers associated with Granuflo.
She seeks compensation for the loss of her husband as well as for the medical bills and funeral costs.
Fresenius accused of hiding knowledge of Granuflo dangers
The lawsuit alleges that by January of 2010, there had been 941 reports of cardiopulmonary arrest associated with Granuflo use—a number six times higher than those of patients who used alternative dialysis products. In spite of this, Fresenius continued to market the product to the medical community.
It is also asserted in the filing that there was evidence that information was hidden by some employees of Fresenius, thereby misleading consumers as to the potential problems with the medication.
A warning was issued to Fresenius by the FDA in September of 2011 because it failed to establish a corrective program for medical people to lower the risks linked to Granuflo. An internal memo was issued to Fresenius clinics two months later warning of these dangers when the wrong formulation of the medication was used when performing dialysis. That memo, however, was not sent to other clinics using Fresenius products such as Granuflo. This left patients vulnerable.
This information was not provided to non-Fresenius clinics until the FDA had received an anonymous tip about the memo almost four months later.