Lawsuit Claims Yaz Caused Plaintiff's Stroke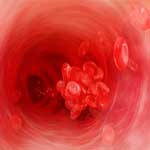 In a lawsuit filed on December 12, 2012 in Superior Court in San Diego County, plaintiff Brenda Depperschmidt alleges that she suffered a stroke and other injuries caused by the contraceptives Yaz, Yasmin, and/or Ocella.
[SmartLink yazlawsuit]
Plaintiff accuses Bayer of willfully concealing drug's risks
Depperschmidt's Yaz lawyer charges that the drug's manufacturer, Bayer, "willfully deceived" the plaintiff, her doctor, and others by concealing the risk of Yaz side effects such as blood clots and strokes, and that if the plaintiff had been warned about Yaz side effects, she would not have taken the drug.
Because of Bayer's alleged concealment, Depperschmidt suffered injuries including a stroke which caused permanent physical impairment, physical pain and suffering, mental anguish, and "diminished enjoyment of life," the lawsuit states. Because of her injuries, she now needs ongoing medical treatment, including physical therapy and regular monitoring. She also has suffered economic damages as a result of past and future medical expenses and loss of earnings.
In her Yaz lawsuit, Depperschmidt brings claims of product liability and breach of warranty, along with claims of deceit by concealment and violation of business and professional code under the California Civil Code. She seeks general, exemplary, and punitive damages, along with restitution and injunctive relief, in an amount to be determined at trial.
Study finds increased risk of blood clots in Yaz users
An FDA-commissioned study of 835,000 women found that use of drospirenone-containing contraceptives such as Yaz, Yasmin, and Ocella doubles the risk of developing blood clots compaied with use of other oral contraceptives that do not contain drospirenone. If a blood clot travels to the brain, it can block oxygen from getting to parts of the brain, resulting in a stroke and causing brain cells to die. If the problem is not alleviated quickly, major brain damage can occur, causing permanent disability or even death. Blood clots can also cause other life-threatening conditions including pulmonary embolism and deep vein thrombosis. Thousands of lawsuits have been filed against Bayer by women who suffered these Yaz side effects after using the contraceptive.