Man Files Wrongful Death Yaz Lawsuit After Wife Dies of Pulmonary Embolism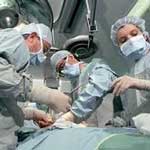 A man whose wife died of a pulmonary thromboembolism after taking a generic version of the contraceptive Yaz has filed a wrongful death lawsuit against Bayer Healtcare Pharmaceuticals Inc., the manufacturer of the contraceptive The plaintiff, Donald A. Swierenga, filed the complaint as executor of the estate of his late wife, Sue A. Swierenga, on December 20, 2012 in the U.S. District Court of the Southern District of Illinois, where the Yaz multidistrict litigation is proceeding under Judge David R. Herndon.
[SmartLink yazlawsuit]
Drospirenone linked to blood clots and related injuries
According to the Yaz lawsuit, Sue Swierenga had taken Gianvi, which is a generic form of Yaz. Gianvi, Yaz, Yasmin, and Ocella are all oral contraceptives which contain the synthetic progestin drospirenone. Studies have found that women who use contraceptives containing drospirenone have double the risk of blood clots compared to women who use contraceptives with levorganestrol. Blood clots can lead to other life-threatening conditions including stroke, deep vein thrombosis, and pulmonary embolism. In addition, Yaz and other drospirenone-containing birth control pills have been linked to other dangerous side effects including heart attack and gallbladder disease.
Thousands of lawsuits have been filed by women who claim to have suffered from Yaz side effects. Bayer has already paid out millions of dollars to settle Yaz lawsuits, and many more are pending.
Bayer accused of failure to warn
The lawsuit states that Sue Swierenga was first prescribed Gianvi sometime before August 2010, and passed away of pulmonary embolism on January 1, 2011. The plaintiff's Yaz lawyer alleges that Bayer knew of the drug's life-threatening risks, but failed to adequately warn the deceased, the healthcare community, or the public of these risks, and failed to create a safer alternative.
Donald Swierenga seeks compensatory damages in excess of $350,000 for his wife's personal injuries and his own loss her companionship. He also seeks compensation for medical and funeral expenses, along with other economic losses.