Zoloft Side Effects Alleged to Result in Death of Infant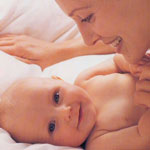 A new Zoloft birth defects lawsuit was filed on December 7, 2012, in the U.S. District Court for the Eastern District of Pennsylvania by an Illinois couple whose son died. The plaintiffs assert that prior to his death, their son suffered from hypoplastic left heart syndrome and syndactyly because of exposure to the Pfizer manufactured antidepressant Zoloft before his birth. These problems eventually caused his death.
The plaintiffs bring counts of design defect, negligence, breach of express and implied warranties, punitive damages, wrongful death, loss of consortium and pecuniary loss, fraudulent misrepresentation, and failure to warn.
In addition to actual damages, they request general, economic, and special damages, along with medical expenses, earnings capacity, and other costs.
Defendants had a duty to maintain accurate warnings for Zoloft, lawsuit states
The manufacturer and distributors of Zoloft are named as defendants in the case. This case joins other plaintiffs with similar allegations in the Zoloft MDL (multidistrict litigation).
The Zoloft lawyer representing the plaintiffs states that the defendants had a duty to maintain accurate and adequate warnings to the medical community as to the safety of Zoloft. It is alleged that the package inserts for the generic version of Zoloft (sertraline) "contained false and/or misleading statements and omitted information material to the foreseeable and ordinary contemplated uses of sertraline and Zoloft."
[SmartLink zoloftlawsuit]
Lawsuit states manufacturer knew or should have known of Zoloft risks
The plaintiffs claim that before pregnancy, the defendants should have warned of the risks of Zoloft when taken by a pregnant woman and could be dangerous for the developing fetus.
The filing states that before the plaintiff mother became pregnant, Pfizer knew or should have known that SSRI drugs—including generic Zoloft—posed a higher risk of side effects in children. These side effects include multiple congenital birth defects. They also state that the defendants knew or should have known that children of women who ingested Zoloft while they were pregnant had been born with persistent pulmonary hypertension of the newborn (PPHN), heart defects, and other conditions.
The defendants are accused of failing to disclose the data they knew was available to the medical community, consumers, and the FDA.