California Man Sues Over Propecia Side Effects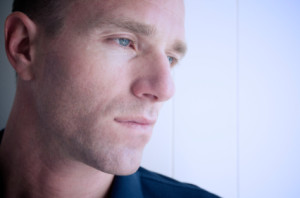 The number of Propecia lawsuits continues to grow, as men who have suffered side effects from the hair loss drug pursue settlements for their injuries from pharmaceutical company Merck, the drug's manufacturer. Among the newest cases is that of a California man who filed his complaint in the Propecia MDL in the Eastern District of New York on January 22, 2013.
Plaintiff continues to suffer erectile dysfunction even after he stopped taking Propecia
When Propecia (finasteride) was first approved by the FDA in 1997, the drug's warning label assured users that side effects were rare and disappeared once use of Propecia was stopped. However, for many men, this claim has proven to be untrue: their side effects have persisted long after they stopped using Propecia.
Such is the case with the California plaintiff, according to his Propecia lawsuit. The plaintiff states that he started using Propecia for his premature hair loss in 2009 at the age of 33 years old. While taking the drug, he began to experience Propecia sexual side effects, and was diagnosed with erectile dysfunction and related forms of sexual dysfunction. He then discontinued use of Propecia, but his side effects continue to persist with no sign of dissipating.
The plaintiff brings multiple counts against Merck, including negligence, negligent infliction of emotional distress, fraud, strict liability, breach of warranties, and violation of unfair and deceptive trade practices acts. He is seeking compensatory, special, and punitive and/or exemplary damages.
Merck slow to change Propecia label warnings
Although many studies have confirmed the persistence of Propecia side effects, it took a long time for Merck to change the U.S. Propecia label to warn that side effects could persist even after Propecia was discontinued.
For example, in 2006, the Swedish Medical Products Agency started looking into reports that men were suffering lasting sexual dysfunction even after they stopped using Propecia. In 2008, Merck changed the drug's label in Sweden to note that post-marketing reports had included persistent erectile dysfunction. The company went on to make similar changes in the Propecia label in other European countries, including France and Italy, but the company made no change to the drug's U.S. label at that time. In 2009, the Swedish Medical Products Agency determined that Propecia could cause permanent erectile dysfunction.
In April 2011, Merck edited the U.S. patient insert to include that fact that some patients had reported "difficulty in achieving an erection that continued after stopping the medication." But it wasn't until April 2012 – four years after updating the label in Sweden — that Merck finally updated the U.S. Propecia label to include a warning about the risk of erectile dysfunction that persisted even after stopping use of Propecia.