Florida Plaintiff Suffered Pain from Pelvic Mesh Implant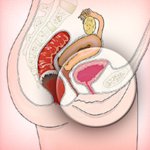 A Florida woman has joined transvaginal mesh litigation after filing her lawsuit on October 19, 2012. The lawsuit is joining others that are currently proceeding in the United States' District Court for the Northern District of California. The plaintiff, like many others involved in transvaginal mesh litigation, claims that she suffered serious side effects after being implanted with a vaginal mesh device. She is seeking more than $75,000 from device manufacturer C.R. Bard.
Plaintiff claims she suffered pelvic mesh erosion
The plaintiff says in her vaginal mesh lawsuit that she was implanted with the Align Urethral Support System Hook & Halo on the 19th of October, 2010. She was also implanted with a Novasilk Mesh product on the same day. Both of these products are designed to treat a condition known as pelvic organ prolapse, which occurs when a woman's pelvic muscles become too weakened or stretched to adequately support pelvic organs such as the bladder, uterus, and bowel. Stress urinary incontinence is a related condition that can cause bladder leakage when the patient laughs, coughs, or lifts something heavy.
The plaintiff claims that she began to suffer extreme pain after her transvaginal mesh surgery, as well as other side effects such as erosion of her internal bodily tissue, continued bladder and urethral infections, and other serious injuries. She says that she has been forced to undergo additional, revision surgeries in an attempt to help correct these problems and alleviate her symptoms, and says that she has experienced significant mental and physical pain and suffering. She is seeking compensation for these injuries and claims that the device manufacturers made false claims about the vaginal mesh device, which she says is actually incompatible with human tissue and therefore promotes an immune response in many patients. Her lawsuit also notes that the design of the mesh has components that are likely to injure major nerve routes in the pelvic region.
FDA warnings on transvaginal mesh
The Food and Drug Administration issued a public health notification in 2008 outlining thousands of reports they had received over three years regarding vaginal mesh devices and their side effects, noting that complications from these devices were not rare. Since then, many plaintiffs have filed transvaginal mesh lawsuits after experiencing complications related to their vaginal mesh devices.