New Zoloft Heart Defects Lawsuit Filed in Pennsylvania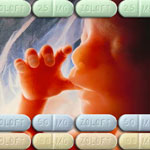 Represented by her Zoloft lawyer, a Utah woman filed a lawsuit against the manufacturer of Zoloft, Pfizer, Inc., individually and on behalf of her minor son. The case was filed on January 17, 2013 in the U.S. District Court for the Eastern District of Pennsylvania.
According to the lawsuit, the plaintiff mother used the antidepressant medication Zoloft while pregnant. She and her doctor were unaware that the medication could potentially lead to birth defects in an unborn child, so she continued using the medication. Two months prior to her son's birth, the mother was informed that her son's heart was not properly formed and surgery would be necessary immediately upon his birth to correct these issues.
Infant born with heart defects after mother consumed Zoloft while pregnant
The mother gave birth to her son on March 31, 2004. On April 5, 2004, the infant underwent open heart surgery to repair the defects. Since he was born, the child has had six heart surgeries. At age seven, in 2001, the mother was told that her son might require additional heart surgery and the implantation of a pacemaker to treat his heart problems. His heart is still being monitored and this will be necessary for the rest of his life. He will eventually need to have a heart transplant to save his life.
The mother is alleging that her son's Zoloft heart defects were caused by the medication. She charges Pfizer with negligence, strict liability, breach of warranty, negligence per se, negligent misrepresentation, unjust enrichment, and fraud. She seeks compensatory and punitive damages, costs of suit, interest, attorneys' fees, and all such other relief as the Court deems just and proper.
Pfizer encouraged doctors to prescribe Zoloft to pregnant women
Zoloft came to the market in the United States in 1992. Before it was sold, no testing was done to determine the potential side effects on unborn children when taken by pregnant women. As the company promoted the drug, they didn't discourage pregnant women from taking it. Pfizer is also said to have encouraged doctors to prescribe the medication to pregnant women, women of childbearing age, and women trying to have a baby. Additionally, the company directly marketed the medication to these women.
By the time Zoloft was on the market for 13 years, in 2005, it had grown to be the most prescribed antidepressant on the market with $3.3 billion in sales and over 27 million prescriptions for Zoloft filled.
Recall of Zoloft has yet to be enacted
The attorney representing the plaintiffs states that in spite of the vast number of complaints alleging problems with Zoloft, Pfizer has yet to inform pregnant women, women of childbearing age or those trying to conceive of the dangers of Zoloft and that they should not take it. Pfizer is still accused of targeting these women as their primary customers and have not implemented a recall of the drug or taken any other safety measures.