Plaintiffs Claim Various Yasmin Injuries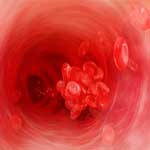 Three plaintiffs filed suit last year in a Yaz and Yasmin lawsuit field in California Superior Court in Los Angeles County. The lawsuit was filed on October 9, 2012, by three women: Sandra Rinehardt, Jacquitta Ward, and Dewanna Williams. All three women used either Yaz, Yasmin, or the generic version of the drug, Ocella, all of which are birth control pills containing the synthetic hormone drospirenone. These pills have been linked to particular side effects that can take a serious toll on a patient's health.
Negligence and failure to warn claimed
The recent lawsuit filed by the three women claim that they suffered serious complications after taking the popular fourth generation birth control pills, including deep vein thrombosis and stroke. They also claim that they had no knowledge of the risks associated with the medication, because drug maker Bayer did not adequately warn either medical professionals or the general public about potential serious side effects associated with their product. Each of the three plaintiffs was diagnosed with a Yaz-related side effect between 2008 and 2011, with Rinehardt and Williams having suffered from deep vein thrombosis, while Ward allegedly suffered a stroke as a result of her use of the medication.
The plaintiffs claim that Bayer had been aware of the risks of side effects related to blood clots associated with their product, but did not adequately warn patients about this risk. The plaintiffs also assert that they never would have used the birth control pill had they known of the serious risk of deep vein thrombosis, stroke, and pulmonary embolism associated with the medication. They are seeking compensatory and punitive damages in an amount that will be determined when the case goes to trial.
Deep vein thrombosis a real risk
Deep vein thrombosis is a condition characterized by the formation of blood clots in the deep veins of a patient's legs. If these blood clots come loose they can travel to various parts of the body and cause further problems, including heart attack, stroke, and pulmonary embolism if the blood clots travel to the heart, brain, and lungs, respectively. These conditions are serious and potentially deadly, and patients who have experienced them are often at risk for suffering another similar health event.
Related Lawsuit
Another form of birth control involving the Mirena IUD has come under fire, and lawsuits have been filed over severe side effects, such as migration of the device, perforation of the uterus, infection, and other complications. For more information, visit www.mirenalawsuit-info.com