Propecia Side Effects Studied By Independent Non-Profit Organization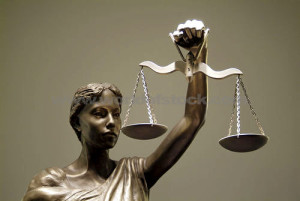 An increasing number of lawsuits are being filed by a Propecia lawyer due to side effects from the medication manufactured by Merck to treat male pattern baldness. The number of patients to date who have filed cases alleging problems due to the medication has reached almost 400.
Some of these cases have been consolidated into multidistrict litigation (MDL) located in federal court. The MDL process is designed to streamline the cases, save time and money for the plaintiffs and the defendant, and prevent overlapping rulings.
Reported side effects for Propecia can be serious
The Propecia side effects listed in these complaints have included shrinkage, testicular pain, erectile dysfunction, and long-term sexual side effects. Other reported side effects have included:
• Psychological problems
• Problems with ejaculation
• Diminished or lost libido
• Failure of the endocrine system
• Peyronie's disease (penile curvature)
• Cancer of the prostate
• Male breast cancer
ISMP releases report on Propecia
The Institute for Safe Medication Practices (ISMP) released their regular report regarding medications that are considered dangerous on January 9, 2013. Discussed in the report is Propecia (finasteride).
It notes that Propecia side effects such as erectile dysfunction can become permanent. The report also notes a 40-month study that showed that side effects from the medication can persist even after it is discontinued by the patient. Continued side effects are the most concerning factors with the drug.
A 1997 review stated that Merck and the Food and Drug Administration (FDA) the sexual side effects would, predominately, cease upon discontinuation of its use. This belief was based on a clinical study over the course of six months to a year. The ISMP stated that the follow up was unclear and it is possible that the drug causes enduring changes in the prostate and can potentially lead to long-term reductions in sexual desire and function. ISMP stated that it's likely that the medication can result in long-term and perhaps permanent side effects like erectile dysfunction.
ISMP is calling for more research into Propecia complications.
Many side effects of Propecia said to be long-term
The ISMP has been in existence for more than 35 years and is a non-profit, respected organization that investigates safe prescription practices and medicinal error prevention. In its QuarterWatch report, the ISMP releases its independent reviews and compiles date submitted to the FDA during the second quarter of 2012.
In the report, alleged side effects of Propecia were reviewed.
50,289 adverse events reports were submitted to the FDA and 61 reports of substantial side effects were made in the second quarter of 2012. 46 of the adverse events were related to sexual side effects. 71% of them claimed a "significant or long-term disability."
Side effects included gynecomastia (male breast enlargement), pain of the scrotum, and testicular pain. Also included were reports of testicular shrinkage, decreased size of penis, Peyronie's disease, and anorgasmia. The ISMP reported that the sexual side effects were serious enough that the FDA updated the prescribing information for Propecia.