Yaz Plaintiff Seeks Millions in Settlement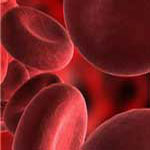 A new lawsuit was filed by a Yaz plaintiff in Illinois federal court on the 17th of January, 2013 by a Florida woman who is seeking compensation for injuries she claims to have suffered after taking Yaz/Yasmin birth control. The woman filed her lawsuit against Bayer Pharmaceuticals after experiencing life-threatening side effects from the birth control pill, including a bilateral pulmonary embolism. She is joining the multidistrict litigation case against Bayer that is taking place in the United States' DIstrict Court of Illinois for East St. Louis.
Yaz linked to pulmonary embolism
The Florida woman, who filed the lawsuit with the help of her Yaz lawyer, is twenty-two years old and claims that she suffered severe side effects as a result of her use of the fourth-generation birth control medication. She says that drug maker Bayer essentially ignored the link between the use of Yaz or Yasmin and the possibility of serious side effects, including blood clots and deep vein thrombosis. She says that she began taking Yaz in April of 2005 and continued taking the medication through January of 2009.
The plaintiff says that she suffered a bilateral pulmonary embolism in February of 2009, and as a result suffered severe and permanent injuries as well as pain, suffering, and emotional distress. She, like many other plaintiffs involved in Yaz litigation, claims that drug maker Bayer did not adequately warn of the potential side effects of the medication they were marketing. The lawsuit also notes that because of her injury, the plaintiff has a high risk of developing further complications, including stroke, blood clots, heart attack, and even sudden death.
Yaz lawsuits pile up
Bayer Pharmaceuticals has negotiated settlements with thousands of plaintiffs who have filed blood clot-related lawsuits against them, and more than 3,500 lawsuits are still awarding their day in court. Plaintiffs like the Florida woman are seeking compensation for costs related to their injuries, such as medical bills and lost wages, as well as punitive costs and other expenses. Most Yaz lawsuits claim that Bayer failed to adequately warn patients of Yaz side effects, despite evidence and multiple studies that showed a link between Yaz and an increased risk of adverse cardiovascular side effects.