Zimmer Durom Cup Lawsuit Filed by Texas Plaintiffs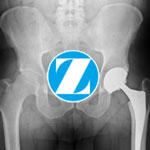 On January 23, 2013, two Texas plaintiffs filed a Zimmer Durom Cup lawsuit against Zimmer and Zimmer Holdings. The case was transferred from the District of Eastern Texas to the U.S. District Court of the District of New Jersey. It is currently proceeding under Judge Susan D. Wigenton.
According to the complaint, the plaintiffs, Timothy C. Gill and Jesse L. Gill, claim that the hip implant that was manufactured and marketed by the defendants was defective and caused significant Zimmer hip complications. The plaintiffs are seeking compensatory damages for pain and suffering, loss of wages, loss of earning capacity, past and future medical expenses, permanent injuries and impairment, and mental anguish.
Zimmer Durom Cup lawsuit alleges ongoing complications
On February 22, 2010, plaintiff Timothy C. Gill underwent a total right hip arthroplasty with the surgical implantation of a Durom Cup hip device. A hip arthroplasty, also called a hip replacement surgery, is intended to alleviate pain and improve the function of the joint in people who have suffered an injury or been diagnosed with arthritis. The surgery is intended to allow patients to have the capacity to enjoy their usual activities again; however, following the surgery, Gill began to experience significant pain and discomfort. His symptoms were consistent with other reports of loosening of the device, resulting in the need for revision surgery.
The plaintiff underwent a revision surgery on June 12, 2012. At that time, the Zimmer hip implant was removed and replaced. According to the lawsuit, the plaintiff continues to suffer from ongoing pain and disfigurement, and is expected to require ongoing rehabilitation.
Metal-on-metal implants investigated by FDA
The Durom Cup device manufactured by Zimmer is a metal-on-metal hip implant made of cobalt chromium. The shell of the cup is porous, and it is intended to stimulate the fixation of the bone mass around the cup in order to permanently hold it in place. However, the complaint alleges that the device is defective in design, and does not stimulate bone adherence as the company states. This problem allegedly causes the device to loosen, resulting in the need for revision surgery.
The plaintiff isn't the only one to suffer Zimmer hip complications. After an alarmingly high number of problems were reported, the company temporarily halted sales of the Durom Cup device in July 2008. (The implant was placed back on the market by the company a month later.)
When the FDA received more than 5,000 complaints of adverse events, the agency began to investigate metal-on-metal implants. On January 17, 2013, the FDA issued a safety communication regarding all metal implants. The warning noted that these types of implants carry risks that are unique as compared to other hip implant devices.
Failure to warn cited by Zimmer hip lawyer
The FDA warning came too late for the Texas plaintiffs. This Zimmer Durom Cup lawsuit claims that the company failed to adequately warn physicians and patients of the possible risks of the device. The complaint also alleges that the company did not meet FDA regulations regarding the instructions for surgical implantation, and that the defendants concealed knowledge regarding defects. The lawsuit further claims that the device is "unreasonably dangerous."