Metal on Metal Hips Linked to Two Types of Cancer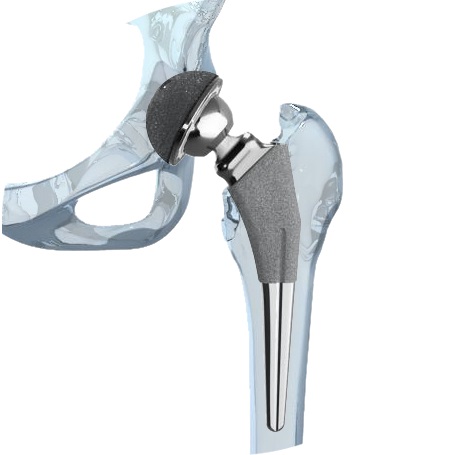 A new study by researchers in Finland may put to rest worries over metal-on-metal hip implants and a higher overall risk of cancer, at least in the short term. However, scientists warned that risk for other types of Zimmer hip complications is still a concern.
Those risks have impacted numerous metal-on-metal devices to date, as well as the pharmaceutical companies that manufacture them.
Finnish researchers study hundreds of patient records
The recent cohort study, published in the medical journal Acta Orthopaedica, involved 10,728 patients between 2001 and 2011. Patient data appeared in the Finnish Arthroplasty Register and the Finnish Cancer Registry. Researchers found, after carefully examining the data, no link between metal-on-metal implants and a higher rate of cancer overall.
Researchers did discover a higher incidence of two specific types of cancer in metal-on-metal implant patients. Patients appeared to have twice the risk of soft tissue sarcoma, while the risk of basal cell carcinoma increased by approximately 30%. These increases did not reflect a higher mortality rate in patients with metal-on-metal implants. In fact the risk of death appeared to be lower in these patients than in patients without metal-on-metal implants.
Despite the positive findings, researchers from this study cautioned that the study only looked at the short-term cancer risks and urged for continued annual monitoring of cancer incidences in patients with metal-on-metal implants. Researchers also noted other possible complications involving metal toxicity with these implants, with side effects like fatigue and weakness, visual and hearing impairment and cognitive dysfunction. Researchers listed clinical findings suggesting a higher rate of hyperthyroidism, neuropathy and cardiomyopathy in patients with metal-on-metal implants.
History of metal-on-metal implant complications
Metal-on-metal implants feature a metal femoral head that fits into a metal cup. The implant devices were highly touted by manufacturers as offering greater durability and range of motion when they were first introduced to the U.S. market. They were aggressively marketed to younger, more active patients in need of total hip arthroplasty.
However, Zimmer hip complications associated with the Durom Cup implant and serious injury from prosthetics by other manufacturers have been reported since shortly after the devices were introduced. Complications have included joint loosening and dislocation, chronic pain, limited mobility and early device failure. The metal components have also been found to fret against one another, releasing microscopic metal ions into surrounding tissue and the bloodstream.
Metallosis, also known as metal poisoning, has been a source of serious concern with metal-on-metal hip implants. Metal exposure can lead to bone damage and tissue death, which may cause early failure of the implant and the need for revision surgery. Revision surgery in these situations may be much riskier, due to the need to remove the faulty device and place a new device where there may be significant bone damage and loss. As a result, revision implants have a higher rate of loosening and dislocation than the original device.
Hip replacement recalls and lawsuits
In 2010, a DePuy hip recall was issued for the ASR hip system manufactured by the company. One year later, the FDA asked manufacturers to collect additional information about the safety of their devices. The agency has also issued a safety communication regarding metal-on-metal hip implants, warning the medical community and consumers about additional risks associated with these devices.
Hip replacement lawsuits have also been filed by patients who have been injured by metal-on-metal hip implants. Multidistrict litigation has been established for lawsuits involving certain manufacturers for the purpose of streamlining early trial proceedings in a growing number of complaints. Defendants in these lawsuits include Zimmer, DePuy, Biomet and Wright Medical.