Wright Hip Replacement Class Action Lawsuit Certified in Canada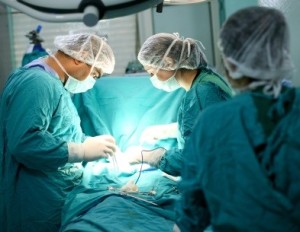 A Canadian court has certified a hip replacement class action lawsuit against Wright Medical Technology, Inc., manufacturer of the Wright Profemur device.
The case adds to the many lawsuits the company faces in the United States charging that failures of the artificial hip required surgery to remove the device.
The Nova Scotia Supreme Court's action came in a lawsuit filed by Ken Taylor, who asserts that his artificial hip fractured in 2009 due to defects in its design.  As of March 19, at least 30 other patients had filed court papers seeking to join the class action.  The lawsuit charges that over 600 reports of fractured Wright Profemur hips have been recorded. 
Wright hip replacement injuries
Like other replacement hips, Wright's devices are designed to replace hip joints that have deteriorated due to fracture, arthritis, or other issues.  Typical replacement hips consist of a one-piece "stem" inserted into the femur (thigh bone), which has a rounded top that fits into a cup-shaped hip socket and rotates to permit leg movement.  Wright Profemur hip stems consist of two modular pieces that permit surgeons to make adjustments based on the length of the patients' legs.  The modular design is also supposed to provide increased flexibility for patients.
Many patients have charged that the Wright device's modular design is defective, increasing the risk of movement, corrosion and breakage at the femoral neck stem.  As a result, within a few years of receiving the hip replacement, dozens of patients suffer inflammation, pain and difficulty walking.  Many are forced to undergo complicated and painful revision surgery to remove the device.
The Australian Orthopaedic Association National Joint Replacement Registry found in 2009 that Wright Profemur devices failed more quickly and frequently than did other types of replacement hips.  One in nine patients with Profemur hip replacements required revision surgery within three years of the device's original implantation.
Hip replacement lawsuits
In addition to the hip replacement class action lawsuit in Canada, thousands of complaints are pending in courts across the United States in which patients are seeking compensation for losses caused by Wright hip replacements.  One such case was settled in November 2013.  Plaintiffs Timothy Courson and his wife Linda Courson charged that Timothy Courson's Wright Profemur device failed less than two years after its implantation.  Courson alleged that the device fractured while he was at work, making him incapable of walking.  Two days later Courson underwent revision surgery.  Wright provided an extraction tool to help remove the device.  However, the tool broke during the surgery, which added hours to the operation and led to blood clots in the lungs and other serious complications.
Wright produced records during the lawsuit revealing that it received more than 65 reports of titanium modular hip fractures in the four years preceding Courson's hip replacement.  Although Wright knew that cobalt chromium devices were stronger, the company continued to manufacture and market titanium hip replacement systems.  The lawsuit was settled for an undisclosed amount just five days before trial was scheduled to begin.
Another settlement was reached in 2013 in a lawsuit filed by Gregory Tucker.  In this hip replacement lawsuit as well, the plaintiff asserted that his Profemur hip replacement failed, causing substantial pain, suffering, and economic loss.  The case was settled shortly before trial was set to start.