For Biomet Hip Settlement Hopefuls, Time is Running Out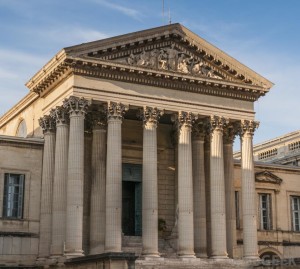 For patients who believe that they have been harmed by the Biomet Magnum hip replacement system and hope to participate in the settlement negotiated earlier this year, time is running out to file a lawsuit against the manufacturer by the deadline.  Plaintiffs must file a lawsuit in federal court on or before April 15, 2014, to be eligible.
Biomet hip settlement
The Biomet hip settlement was approved on February 3, 2014.  It ended a protracted court battle with the defendant, Biomet Inc, agreeing to pay a base award of $200,000 to each eligible plaintiff.  Estimates of the total amount suggest that the company will pay at least $56 million, which includes $50 million deposited into an escrow account and $6 million designated for attorneys' fees.
To be eligible, plaintiffs must have received a Biomet M2a 38 or M2a Magnum device in a first-time hip replacement, creating problems that were resolved through revision surgery more than 180 days after the implant.  There are, however, more than 250 cases now pending in which plaintiffs have not yet received revisions and, in a court order filed on the same day as the settlement, it was determined that those cases would be stayed until resolved through hip revision surgery.
The company maintains that injuries incurred by patients who received its artificial hip were not due to the hip itself, but to other factors such as surgeons' errors.  Officers of the company were, however, eager to see an end to the litigation, which was consolidated in 2012.  According to the presiding judge, "Plaintiffs and Biomet are mindful of the uncertainties engendered by litigation and are desirous of settling and compromising their differences by entering into this settlement agreement."
Biomet Magnum hip lawsuits
Approximately 1000 Biomet Magnum hip lawsuits have been filed against the company by plaintiffs who contend that the metal-on-metal design of the Magnum hips failed at a higher rate than usual for replacement hips. Plaintiffs also allege that metal shavings from the hip cause metallosis, a build-up of metal – chromium or cobalt – in the soft tissues of the body, sometimes entailing pain, swelling, toxicity, or other symptoms.
Many of the plaintiffs had to have follow-up hip replacement surgery to remove the Magnum hips and replace them with less problematic models and in some cases, are left with permanent damage, pain, or mobility issues.  They are suing for medical expenses, pain and suffering, lost wages and/or earning potential, and pain and suffering.
The lawsuits were consolidated in the U.S. District Court in Warsaw, Indiana (location of Biomet, Inc.) as part of Multi-District Litigation (MDL) 2391, which began in October of 2012.  And MDL involves the consolidation of multiple lawsuits in one, centralized location, under one judge (in this case, the Honorable Robert L. Miller, Jr.) for the purpose of pre-trial discovery. Ultimately, each case is tried and judged separately.
The preliminary "bellwether" trials would have taken place next year, had the settlement not been reached.


US District Court, Indiana, Northern District, MDL 2391, In Re: Biomet M2A Magnum Hip Implant Products Liability Litigation, http://www.innd.uscourts.gov/millermdl2391.asp


Reuters, Biomet reaches $56 million settlement over faulty hip replacements, http://www.reuters.com/article/2014/02/04/us-biomet-settlement-idUSBREA1305Y20140204


NY Times, Hip Implant Complaints Surge, Even as the Dangers Are Studied, http://www.nytimes.com/2011/08/23/business/complaints-soar-on-hip-implants-as-dangers-are-studied.html