AMS Mesh Lawsuits to be Settled by Parent Company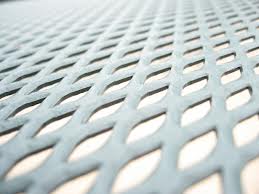 Endo International PLC, the parent company of American Medical Systems, has agreed to settle thousands of AMS mesh lawsuits filed by women who allege serious injuries from the devices. The company plans to pay out around $830 million in settlement monies, which Endo claims will resolve a significant portion of vaginal mesh litigation currently pending. AMS is one of a number of companies which is currently involved in lawsuits involving mesh devices.
The announcement was made by the company the end of April, leading to speculation that other companies might follow suit in the future. There are thousands of transvaginal mesh lawsuits currently pending against AMS, as well as other vaginal mesh manufacturers like Johnson & Johnson, Boston Scientific, C.R. Bard and Coloplast. The majority of those lawsuits have been coordinated into multidistrict litigation, where they are overseen by Judge Joseph Goodwin in U.S. District Court for the Southern District of West Virginia.
Injuries linked to vaginal mesh
Women involved in these lawsuits allege they suffered serious injuries from the devices, including mesh erosion, recurrent infections, persistent pain, bleeding and pain during intercourse. Some women have required multiple revision surgeries in an effort to remove the defective mesh. In some cases, the problems are never fully resolved and women suffer ongoing problems with discomfort and even fertility problems.
The Endo agreement came after it was reported that approximately 22,000 AMS mesh lawsuits were pending as of February 20, 2014. Last year, the company agreed to pay out $54.5 million to settle an undisclosed number of lawsuits. The company had also indicated previously it had set aside $520 million to cover legal costs associated with vaginal mesh lawsuits. More recently, Endo announced it had reserved $1.1 billion to cover all the costs associated with litigation involving vaginal mesh devices.
FDA warnings about mesh complications
One day prior to Endo's announcement, the FDA issued a press release, calling for two proposed orders to address the risks associated with transvaginal mesh devices. The orders would change the classification of mesh devices from a class II (moderate risk) to a class III (high risk). The orders would also require manufacturers to submit a pre-market approval application, allowing the agency to assess safety and effectiveness of a device before it went on the market.
In a July 2011 safety communication, the FDA warned medical providers and the general public that complications associated with vaginal mesh devices, including pain, bleeding, infection and extrusion or erosion of the device, were not rare. The agency also stated in that communication that evidence did not suggest use of the vaginal sling was more effective or beneficial for treating pelvic organ prolapse or stress urinary incontinence than traditional surgical procedures.
Plaintiffs who are eligible for a settlement under Endo's agreement could expect to receive an average of approximately $40,000 each. Women with more serious injuries who required multiple surgeries may receive larger vaginal mesh settlement amounts. Under the terms of the settlement agreement, women must provide medical records and meet other conditions set by the company. The settlement is expected to be implemented over the next year.