First Zoloft Lawsuit Trial Date Pushed Back to January 2015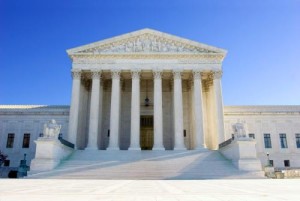 The first Zoloft lawsuit trial date has been pushed back to January of 2015 at the request of the defendant, Pfizer, Inc.; the pharmaceutical company filed a motion in April stating that they would not be prepared for the original trial date set for November of 2014, and the presiding judge issued the motion to delay the trial on May 1.
Over 500 lawsuits have been filed against Pfizer, alleging that the company failed to warn about potential birth defects linked to Zoloft, an antidepressant, if taken by pregnant women.
Whereas lawyers for the defendant argued that there was a "critical disparity … in the progress of discovery" and that they required more time to prepare, lawyers for plaintiffs stated that the delay was unnecessary and possibly the result of "intentional foot dragging" on the part of the defendant.
First Zoloft lawsuit trial date pushed back at defendant's request
The Zoloft birth defect lawsuits filed against Pfizer have been consolidated as part of a multidistrict litigation (or MDL) in federal court in the Eastern District of Pennsylvania. The first trial was to take place on November 3, 2014; this "bellwether trial" would have set the standard for other trials to take place after the MDL, although the results of the case would not have been binding for later trials.
As part of the pre-trial proceedings, the plaintiffs and defendants were both to choose a pool of potential cases from which the case for the bellwether trial would have been chosen.
After Pfizer filed a motion stating that they were not able to meet the early May deadline for submitting their pool of cases, and were granted a delay, the established timeframe for the discovery phase needs to be altered. U.S. District Judge Cynthia M. Rufe has instructed defense and plaintiffs to submit a revised schedule for preliminary activities leading up to the new date of for the first trial.
Zoloft linked to birth defects in some studies
Zoloft is an SSRI antidepressant (selective serotonin reuptake inhibitor), a category of drug taken by millions of Americans, and generally thought to be safe in comparison to other types of antidepressants. However, lawsuits have been filed in response to studies which suggest a link between SSRI usage by pregnant women and a higher incidence of some birth defects in children born to them.
For instance, Zoloft and other SSRI use was found to increase the risk of pulmonary hypertension of the newborn (PPHN) by a factor of six, according to a study published in the New England Journal of Medicine in 2006. PPHN can result in organ or brain damage, or even death. The FDA issued an alert about SSRI usage and the risk of PPHN in the same year.
Studies published in 2007 also found a link between SSRI use and certain rare birth defects associated with skull deformation. In the same year, a study linked Zoloft in particular with omphalocele, a rare condition in which the intestines, liver, and other organs develop outside the abdominal wall in a fetus.
Finally, a study published in 2009 indicated that SSRI use during pregnancy doubled the risk of some heart defects in infants.
As studies become more widely known, more plaintiffs may come forward with Zoloft birth defect lawsuits against Pfizer, which will likely be added to the pool of lawsuits consolidated as part of the MDL.