Study Raises Doubt Over Januvia Pancreatitis Risk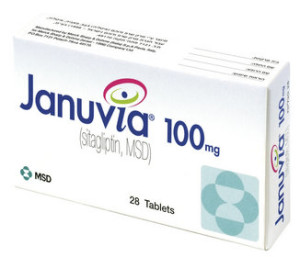 As of 2013, over 26 million adults and children living in the United States were suffering from diabetes. As such, it is no wonder that the number of diabetes drugs hitting the market seems to increase each year – as well as the number of potential lawsuits stemming from the widespread use of these drugs.
One such class of drugs, known as incretin mimetics, is designed to mimic the effects of the hormone insulin, which is produced by the pancreas. In diabetics, the pancreas fails to release sufficient insulin into the bloodstream, thereby preventing the breakdown of sugar and leading to potentially fatal side effects.
Incretin mimetics, including popular drugs like Januvia, Byetta, Janumet and Victoza, were once heralded as a safe and effective injectable for the treatment of diabetes. However, these drugs became increasingly linked to the onset of pancreatitis, as revealed by one study out of Johns Hopkins University correlating the use of incretin mimetics with double the risk of hospitalization due to this deadly endocrinal condition.
Critics refute link between incretin mimetics and pancreatitis 
By contrast, researchers may have uncovered groundbreaking evidence to rebut the assertion that incretin diabetes drugs are dangerous, pointing to two recent studies finding no actual link between incretin mimetics and an increased risk of pancreatitis.
In a study published in the British Medical Journal on April 15, researchers concluded that, based on their available evidence, the "incidence of pancreatitis among patients using incretin [mimetics] is low and that the drugs do not increase the risk of pancreatitis." Researchers cautioned against relying too heavily on this conclusion, however, and warned that the study was not specifically designed to examine or establish this type of increased risk.
In another recently-published study in the British Medical Journal, researchers compared the health and wellness of diabetes patients taking incretin mimetics versus those prescribed an alternative form of insulin known as sulfonylureas. The study similarly concluded that there was no increased risk of pancreatitis in patients prescribed incretins versus those taking the alternative medication. Nonetheless, researchers cautioned patients and healthcare professionals that these results do not preclude the possibility of a correlation and additional studies may be necessary to fully rule out the risk.
Effect of study on diabetes drug litigation
To date, nearly 350 Januvia lawsuits alleging pancreatitis and pancreatic cancer are pending as part of a collective litigation compilation known as multi-district litigation (MDL). Cases compiled under MDL procedures are presented and decided by the court together, as opposed to individually, and help alleviate duplicitous filings, motions and discovery requests. Januvia cases are currently being filed before the federal District Court for the Southern District of California, however a trial should not be expected until sometime next year, at the earliest.
The effect of the above-described studies on the outcome of the Januvia pancreatitis litigation is still uncertain. In order for the plaintiffs to prevail against the makers of incretin mimetics like Januvia or Byetta, the evidence must show that the manufacturers knew of the increased risk of pancreatitis but failed to warn patients of the danger. Failure to warn of an increased risk of danger is a violation of strict products liability law and often results in significant liability exposure for consumer product manufactures.