Tennessee Woman Files Da Vinci Hysterectomy Lawsuit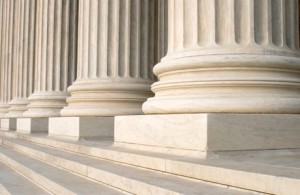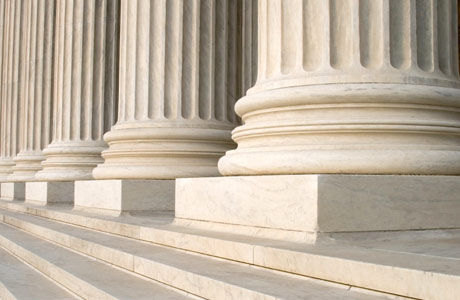 A Rutherford County Tennessee woman has filed suit against Intuitive Surgical, Inc., arguing she suffered severe and permanent personal injuries during a robot-assisted hysterectomy, in which her surgeon used the DaVinci surgery system.  On July 16, 2013, plaintiff Melissa Pearson underwent a daVinci hysterectomy believing the robotic surgery offered a shorter recovery period and less blood loss compared to traditional laparoscopic operations.
However, according to her complaint, Intuitive's robotic device presents substantial risks of complications including excess bleeding, vaginal cuff dehiscence, hematomas, severe burns, sepsis, adhesions, and fistulas. In her case, Pearson claims that she suffered a postoperative pelvic abscess during her robotic hysterectomy, which necessitated a prolonged hospital stay and catheterization.
Her da Vinci hysterectomy lawsuit was filed in the U.S. District Court, Northern District of California, where she is demanding general, punitive and exemplary damages from the defendant.
Robot surgery injury lawsuit allegations
The Tennessee woman contends that Intuitive Surgical failed to conduct adequate testing on its da Vinci robotic device both before and after launch to determine its safety and efficacy compared to other surgical and laparoscopic methods. Additionally, the defendant is charged with failing to perform diligent post marketing surveillance of da Vinci surgery complications and injuries that have been reported in actual practice.
Pearson asserts in her personal injury complaint that the da Vinci robotic system suffers both manufacture and design defects, putting patients like her at risk for severe and potentially fatal complications. Intuitive Surgical is also accused of failing to warn consumers about the robot arms' inadequate insulation, which can allow electrical current to pass into tissue outside of the operative field. This, in turn, can cause irreparable damage, including: burned and torn blood vessels, cut ureters, and injury to the bladder and other internal organs.
Another key allegation raised in the case is that the defendant fails to properly train doctors on how to use the device, often resulting in patient injury and complications that could be avoided in the hands of appropriately trained physicians.
Intuitive misrepresented da Vinci advantages, plaintiff claims
Pearson also argues that Intuitive has not been completely forthcoming with the FDA and other governmental bodies when it comes to the true extent of Da Vinci-related injuries, and has actually suppressed reports of complications and errors associated with the robotic device.
The Tennessee plaintiff continues to suffer severe pain from her da Vinci surgery injuries, according to the suit, and is suing on several causes of action including breach of implied warranty, product liability, fraud, general negligence -negligent training and proctoring, and negligent certification.
Similar to others who've filed a robot surgery lawsuit, the plaintiff states that Intuitive over-promoted its surgical device while downplaying risks.
Plaintiffs from around the country have complained of risks associated with a daVinci-assisted hysterectomy , including:
Punctured ureters
Damaged blood vessels
Injuries to the bowel
Separation of the vaginal incision
Abscess
Infection
Uncontrolled bleeding
Need for further surgical intervention
Despite increasing reports of problems with the defendant's product, the Da Vinci robotic system is utilized in several gynecological procedures including hysterectomies, the treatment of endometriosis, fibroid tumor removals and pelvic prolapse.