$3.27 Million Bladder Sling Lawsuit Award Hits Ethicon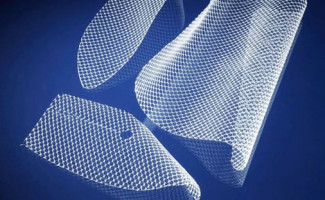 A West Virginia jury has granted a $3.27 million bladder sling lawsuit award to a plaintiff alleging permanent injuries from a vaginal mesh device manufactured by Ethicon.
This is one of the first cases to go to trial against Ethicon, while more than 21,000 are still pending in multidistrict litigation in West Virginia.
Bladder sling lawsuit award
The plaintiff in this case, Jo Huskey, told the court she was 52 years old when she was implanted with Ethicon's Gynecare TVT Obturator to treat stress urinary incontinence or SUI. Her surgery was in 2011 and Huskey claims she continues to suffer complications from the mesh to this day. Huskey and her husband sought damages from Ethicon in their lawsuit for pain and suffering, medical expenses and loss of consortium.
At the end of the two-week trial, the jury in the trial found Ethicon liable for negligence, selling a defective product and failing to warn doctors and patients about the risks associated with the device. Most of the money was awarded for the plaintiff's pain and suffering, mental anguish, disability and loss of enjoyment of life. A smaller amount was specifically awarded for Huskey's medical expenses and for her husband's loss of consortium.
An attorney representing the plaintiffs told Reuters his clients were very pleased with the jury decision, saying, "I think it sends a very clear message to Ethicon that these products and these cases are extremely serious. These women are very seriously injured from these products."
Thousands of lawsuits still pending
While this bladder sling lawsuit award is not binding on cases to follow, it does provide important insight for the thousands of plaintiffs with vaginal mesh lawsuits still pending. More than 21,000 complaints involving Ethicon vaginal mesh have been coordinated into multidistrict litigation in U.S. District Court for the Southern District of West Virginia, where Huskey's trial took place. The judge overseeing that MDL, Judge Joseph R. Goodwin, is also overseeing MDLs for six other mesh manufacturers, which includes thousands more plaintiffs alleging similar injuries from the devices.
Companies involved in the West Virginia litigation include Bard Avaulta, Boston Scientific, American Medical Systems, Coloplast, Cook Medical and Neomedical, in addition to Ethicon. Specific complaints about the products include mesh erosion and extrusion, recurrent infections and persistent pain and bleeding. Some women have undergone multiple surgical procedures to remove the mesh, but many are still suffering from pain and other symptoms after removal attempts were unsuccessful.
History of transvaginal mesh
Vaginal mesh was originally introduced as an effective treatment option for both stress urinary incontinence and pelvic organ prolapse. However, reports of serious complications led to concerns about the safety and effectiveness of the devices.
In 2011, the FDA issued a safety communication, warning women and their healthcare providers that complications associated with mesh devices were not rare. The agency also noted that treatment with mesh has not been proven any more effective than treatment through traditional surgical methods. Now, thousands of women are watching lawsuits like Huskey's with interest, to see how their cases might be handled in the future.
Ethicon has stated it plans to appeal the jury decision and maintains that their sling product is both safe and effective when used as intended.