Cerebral Palsy Lawsuit Sheds Light On Problems With Health Care Culture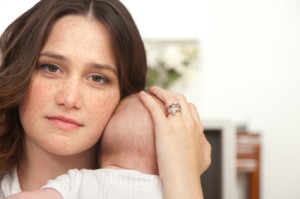 The rapid pace of medical research has blessed us with a glut of new technology, new drugs, and new approaches to treatment. Yet, for some patients, this "blessing" is also a curse. Along with these changes comes increased risk of side effects and greater probability of adverse events.
Patient safety requires increased transparency within all modern medical institutions and an in-depth look at what is going wrong to avoid preventable medical errors and mistakes.
One highly publicized cerebral palsy lawsuit shows just how health care culture contributes to tragic outcomes.
Preventable disabilities take a toll on families
Monique Chisholm says her son's disabilities are due to preventable medical malpractice. Four years ago, medical staff missed "clear evidence" that her baby was suffering from oxygen shortage on the fetal monitor. Nurses and a senior obstetric specialist-in-training continued flooding her system with Pitocin to induce labor, despite the need for fetal resuscitation. Her attorneys argue that an emergency Cesarean section would have been the standard of care in that situation.
Ultimately, the baby was delivered using vacuum extraction where it was discovered that the umbilical cord was wrapped around his neck. Today, the boy is confined to a wheelchair, unable to talk or feed himself, and requires round-the-clock supervision.
"It's exhausting physically, it's exhausting mentally," his mother admits, adding: "There's a bitterness, there's an anger when it's from medical malpractice, when it's preventable … This is at the hands of someone I trusted." Through her advocacy work, Ms. Chisholm has discovered that stories like this happen far too often – and they happen not just in the Nova Scotia hospital where she delivered her son, but across facilities, across jurisdictions, and across borders.
Cerebral palsy lawsuit illuminates systematic problems with health care system
As attorneys investigate what went wrong in the delivery of a baby later diagnosed with cerebral palsy, they often find there were egregious communication errors within the medical institution. Yet, medical staff quickly moves to reassure parents that they "did everything in their power" to ensure a smooth delivery. Though tens of thousands of incidents get reported to federal databases, how many other cases are smoothed over by medical institutions as "unfortunate accidents," and never come to light? What could be done differently to expose medical errors and ensure more accurate reporting?
Often, it boils down to a systemic problem with institutional culture. Researchers find that health care workers are reluctant to speak up or be exposed as "whistle-blowers." There have been reports of "shouting matches" when one medical department head accuses another of registering too many adverse events. Other times, new health care workers fear being blamed for mistakes or feel nothing will happen even if they do file a report. The physician-dominated hierarchy and punitive approach taken by many hospitals discourages openness and accurate incident reporting, say union nurses.
A few years ago, the American Medical News published a scathing review of our healthcare system's attempt to encourage a "culture of safety" and cut medical errors. "This less-punitive model of medical-error prevention, inspired by the aviation industry's safety record since the 1980s, is a key element of the Joint Commission requirements hospitals must follow to get paid by Medicare," they reported.
However, data released by the Agency for Healthcare Research and Quality (AHRQ) revealed that "most physicians, nurses, pharmacists and other health professionals working in hospitals believe their organizations are still more interested in punishing missteps and enforcing hierarchy than in encouraging open communication and using adverse-event reports to learn what's gone wrong."
The study of nearly 600,000 medical workers at 1,110 hospitals nationwide found:
54% said that "it feels like the person is being written up, not the problem" when they report an adverse event
Two-thirds of those surveyed worried that mistakes are being held in their personal file
Less than half of respondents felt "free to question the decisions or actions" of their superiors
"This is a major problem in hospitals, that we still have this residue of a pretty punitive culture," said AHRQ social scientist James B. Battles, PhD. "We have our work cut out for us."
Dr. Bob Wachter, MD, author of the medical textbook Understanding Patient Safety, described the medical setting in America as having "an elementary school feeling to it" – with nurses feeling like nasty hall monitors, rather than safety advocates for institutional improvement.
Preventing future birth injuries and senseless mistakes
We can look at the aviation industry as an example of a system where risk must be actively managed and mitigated every step of the way to prevent catastrophe. There, the culture is that safety problems must be reported by everyone from the baggage handler and flight attendant to third party inspectors and contracted repair engineers. Those who fail to report a safety concern face reprimand – and everybody knows it.
Officials at the University of Illinois Medical Center in Chicago use direct compensation for the disclosure of adverse events. Individuals need to be able to ask questions when something doesn't feel right and talk openly about problems in the office. Concerns need to be investigated and dealt with, rather than swept beneath the carpet, and all staff should see positive changes as the result of their participation in the reporting process.
The Illinois Medical Center model is currently being studied for possible application to other medical centers. Changing healthcare culture is surely a complex task, but it is one that cannot be ignored – or we are likely to see many more malpractice lawsuits arise that put pressure on those responsible for medical negligence.


The National Post - Inside Canada's secret world of medical errors http://news.nationalpost.com/2015/01/16/inside-canadas-secret-world-of-medical-errors-there-is-a-lot-of-lying-theres-a-lot-of-cover-up/


Ottawa Citizen - 70K patients a year suffer a preventable injury http://www.ottawacitizen.com/health/patients+year+suffer+preventable+injury/10740474/story.html


The Casket – Cullan is rolling http://www.thecasket.ca/archives/42074


American Medical News - Fear of punitive response to hospital errors lingers http://www.amednews.com/article/20120220/profession/302209938/2/