FDA Holds Meeting to Discuss Off Label Drug Promotion by Manufacturers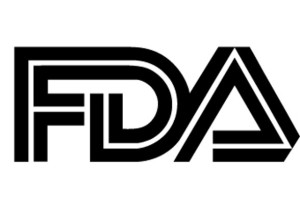 This summer, health regulators at the FDA will hold a meeting to address the legalities of off-label drug promotion by pharmaceutical companies. Any medications that are prescribed for unapproved uses that have not been clinically demonstrated as safe and effective are considered "off-label."
According to the American Medical Association, off-label medication use already accounts for at least 10 to 20 percent of all prescriptions in the United States. Under current legislation, doctors are free to prescribe medications for various off-label purposes; however, drug manufacturers are not permitted to promote their products for conditions not yet approved by the FDA.
The agency has been pressured to reevaluate its policies following a 2012 ruling handed down by the Second Circuit Court of Appeals. The court overturned a decision that convicted pharmaceutical sales rep Alfred Caronia after it was found he was discussing the off-label benefits of the narcolepsy drug Xyrem. The court determined that Caronia was acting within his legal bounds according to the First Amendment, which protects "truthful and non-misleading off-label speech."
FDA to discuss off-label promotion by drug companies
Now, Big Pharma is citing the Caronia ruling and others to compel the FDA to allow them to speak more openly about off-label use. Companies including Pfizer Inc, Johnson & Johnson, Eli Lilly, GlaxoSmithKline Plc, Sanofi and Novartis AG formed a coalition which petitioned the FDA to "adequately justify and appropriately tailor its regulatory regime."
However, the potential change in regulations is not without critics. If drug companies can advertise and promote their drugs for off-label uses, there will be no incentive for them to conduct extensive clinical trials in order to show there are no dangerous side effects.
"People do not realize that the consequences of this new ideological approach to the First Amendment will be measured in lives," said Dr. Joshua Sharfstein, a former deputy commissioner at the FDA. For instance, the antipsychotic drug Risperdal was prescribed off-label for years to control aggressive behavior in seniors with dementia. However, later research proved that the medication increased the risk of sudden death in the elderly.
Consumer safety advocates fear that if the FDA gives drug manufacturers more leeway, the companies could potentially offer information to the public that while truthful under the Caronia definition, is not significant in terms of patient health.
Billions of dollars in revenue at stake
Over the past ten years, says the AMA, numerous companies have paid billions of dollars in settlements for off-label promotion of their drugs, including Eli Lilly, Pfizer and GlaxoSmithKline.  Just last year, Shire Plc agreed to pay more than $56 million to resolve charges that it exaggerated the benefits of its popular attention deficit disorder (ADD) drug, Adderall XR.
Pharmaceutical giant GlaxoSmithKline also agreed to a recent $3 billion settlement to resolve claims that the company unlawfully promoted several drugs, including Zofran, Paxil and Wellbutrin among others, for off-label uses. The charges resolved in this settlement were based solely on allegations, and GSK has made no admission of liability.
Some medical professionals, including Dr. Steven Nissen of the Cleveland Clinic, liken the prospect of off-label promotion by pharmaceutical companies as the "wild, wild west," emphasizing the need for checks and balances to ensure that patients are not exposed to potentially dangerous drugs.