Research Suggests Gastrointestinal Xarelto Side Effects Worse Than Warfarin's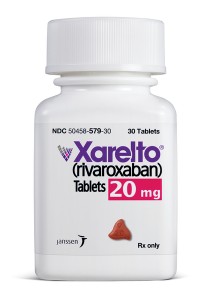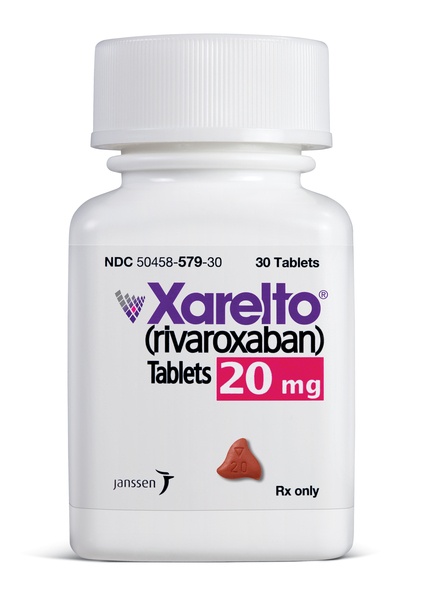 According to a recently published research study, popular anticoagulant drugs Xarelto and Pradaxa may pose a heightened risk of serious gastrointestinal bleeding in patients who choose them instead of more traditional blood thinning medications such as warfarin.
The study, undertaken by researchers from Johns Hopkins Bloomberg School of Public Health and George Washington University and published on April 24 in the British Medical Journal (BMJ), shows that Xarelto may present double warfarin's risk of gastrointestinal bleeds and Pradaxa may boost the danger by upwards of 50% over warfarin.
Study raises more doubts about safety of Xarelto
The authors of this latest study reviewed information on over 46,000 patients who were given one of the three major anticoagulant drugs (Xarelto, Pradaxa or warfarin) during the period of October 2012 through March 2012. The research was initiated in order to explore ongoing issues with new generation blood thinning medications and compare them to more conventional treatments.
Warfarin is a drug that has long been used to reduce the risk of stroke in patients diagnosed with atrial fibrilation, but Xarelto and Pradaxa have recently been touted as much better, more convenient options for patients with that condition. However, the newer drugs have increasingly been suspected of causing serious, uncontrolled bleeding events in thousands of individuals. Whereas the blood thinning mechanism of warfarin can quickly and easily be reversed by introducing vitamin K, no such antidote currently exists for Xarelto or Pradaxa. Therefore, once a bleeding event linked to these drugs begins, there is often nothing doctors can do to halt it.
The researchers behind this study emphasize that their results do not prove a statistically significant increase in bleeding risk between either of the new anticoagulants and warfarin, they also underscore the fact that they could not rule out the existence of elevated risks resulting from warfarin use as opposed to the use of Pradaxa or Xarelto. This is in keeping with multiple other studies suggesting an increase in bleeding risk posed by these modern blood thinning agents.
Xarelto litigation continues course
Since their respective market debuts, Pradaxa and Xarelto have been the subject of an alarming number of adverse event reports made to the U.S. Food and Drug Administration and have formed the basis of thousands of new lawsuits. Boehringer Ingelheim, maker of Pradaxa, faced over 4,000 plaintiffs in litigation who claimed that the drug giant failed to provide adequate warning of known risks of the drug while selling and marketing a defectively dangerous product. Ultimately, the company agreed to roughly $650 million in settlement payments to those impacted.
Lawsuits related to severe, sometimes fatal Xarelto side effects are also being filed in large numbers in courts across the country. Many of the claimants allege that Janssen Pharmaceuticals and Bayer Healthcare Pharmaceuticals fraudulently misrepresented the drug's safety, withheld information regarding known risks and did not provide sufficient warnings about the drug's lack of an antidote.
Though it was just announced that Boehringer Ingelheim has won FDA Priority Review of a possible antidote for Pradaxa, it seems all but certain that controversy, litigation and consumer watchdog concern about new generation anticoagulant drugs will persist for the foreseeable future.