GSK Faces New Zofran Lawsuit Alleging Drug Caused Heart Defects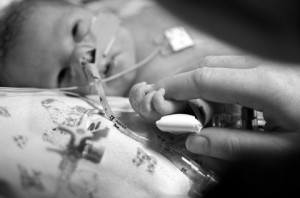 A plaintiff has filed a lawsuit in Louisiana, alleging use of Zofran during pregnancy led to birth defects in her newborn son. The complaint joins dozens of others filed against Zofran manufacturer GlaxoSmithKline, most of which are now coordinated in multidistrict litigation in U.S. District Court in Massachusetts.
According to the complaint, the plaintiff was prescribed Zofran during her 2006 pregnancy. After her son was born, he was diagnosed with atrial septal defect and partial anomalous pulmonary venous return. The child has required two surgeries to correct the defects, which the plaintiff directly attributes to her use of Zofran during her pregnancy.
The plaintiff asserts that her use of Zofran began during the period of her pregnancy when the child in utero was undergoing development of cardiac tissues. The plaintiff further argues that had she known about the risks of Zofran during pregnancy, she would not have chosen to take the drug to treat her morning sickness.
About Zofran
Zofran is a potent anti-nausea drug approved by the FDA to treat nausea and vomiting that frequently occurs when a patient is undergoing radiation or chemotherapy. The active ingredient in Zofran, ondansetron, works on nausea by blocking serotonin signals that trigger the stomach upset. The drug is often prescribed off-label to treat morning sickness, a use promoted by GlaxoSmithKline despite the fact that there has been debate about the safety of Zofran during pregnancy.
In her complaint, the plaintiff points out the GlaxoSmithKline began marketing their drug as a treatment for morning sickness as early as 1998. At that time, no prescription medication existed to effectively treat morning sickness, so the market for the drug was significant. The complaint adds that the company offered large cash incentives to healthcare providers that prescribed their drug for morning sickness.
The popularity of the drug continued to climb and by 2002, Zofran was the top-prescribed drug to treat morning sickness in the U.S. However, reports of potential complications began to concern some medical providers and patients. In addition, studies started to be conducted that revealed potential drawbacks and even dangers of the drug for pregnant women.
Studies raise concerns
A 2012 study by the Slone Epidemiology Center in Boston and the Centers for Disease Control and Prevention (CDC) found that mothers that took Zofran during pregnancy had a two-fold increased risk of cleft palate in their children. A 2014 study found that Zofran use during pregnancy also increased the risk for some types of cardiac deformities, particularly a cardiac septum defect.
The FDA has listed Zofran as a Class B pregnancy drug, which means the drug has been shown to be safe during pregnancy in animal testing only. The drug's safety has yet to be proven in studies on human subjects. The FDA warns that while animal tests can be indicative of a drug's safety in humans, it is not a guarantee that the drug is safe for human use.
No family history of birth defects
The plaintiff claims that the birth defects in her newborn son could not be attributed to any genetic cause, since there is no family history of these specific abnormalities. In addition, the mother plaintiff has given birth to two additional children, neither of which has any of these types of birth defects.
The birth defects suffered by her son have caused him "severe and permanent pain and suffering, mental anguish, medical expenses and other economic and non-economic damages." The child will require constant medical monitoring and treatment.
The Zofran lawsuit is seeking general, consequential and compensatory damages, as well as any additional compensation the jury sees fit to award.