Endo Closes Women's Division Amid Mesh Litigation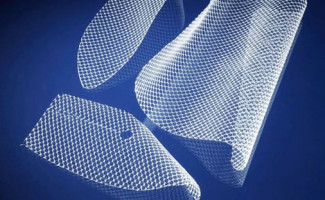 Endo has announced the closure of its Astora Women's Health division amid massive litigation involving vaginal mesh implants. The closure was made public when Endo was unable to sell its division, in an effort to reduce the potential for more product liability lawsuits.
Currently, thousands of lawsuits are pending in U.S. District Court, filed by women alleging the vaginal mesh products led to significant and sometimes permanent injury.
Division to close March 31
The pharmaceutical company announced that that operations for Astora, located in Eden Prairie, Minnesota, would be shut down by March 31. As a result of the announcement, the company's stock plummeted 21 percent, even after a good fourth quarter-showing in 2015. Endo did state that it will continue to work with physicians to find alternative products during their transition.
Endo, which is based in Dublin, Ireland, became a provider of devices used for pelvic health when it acquired American Medical Systems in 2011. At that time, the company stated the acquisition was an effort to "respond to the changing health care environment and the competitive, rapidly consolidating industry landscape." American Medical Systems was one of a number of companies manufacturing and distributing transvaginal mesh devices used to treat pelvic organ prolapse (POP) and stress urinary incontinence (SUI) in women.
FDA says mesh complications 'not rare'
When the devices first were introduced to the market, they were touted as an effective alternative to traditional surgical treatment for these conditions. However, it wasn't long before women began reporting adverse events associated with the mesh devices, including mesh erosion and contraction of the mesh. These complications can lead to severe pain, bleeding and recurrent infections, as well as painful intercourse for both the woman and her partner.
In July 2011, the FDA issued a safety communication regarding vaginal mesh products, stating complications with the devices were not rare. The agency also noted that treatment of POP using the mesh devices was not more effective than treatment using traditional surgical methods. The FDA recommended that physicians thoroughly educate their patients on the potential benefits and risks of vaginal mesh before performing any procedures using the devices.
Women also began filing lawsuits against the manufacturers of these devices, stating they were not given proper warning about the potential dangers when they underwent their procedures. As a result, some women have suffered severe pain and many have undergone one or more revision surgeries in an effort to reverse the effects of the mesh.
Multiple companies involved in litigation
American Medical Systems is not the only company that manufactured these devices. Numerous other companies, including Boston Scientific, C.R. Bard, Coloplast and Cook Medical are also facing litigation involving their mesh devices. The large majority of these pelvic mesh lawsuits have been coordinated into multidistrict litigation (MDL), which serves to increase the efficiency and convenience of the legal process when a growing number of similar lawsuits are filed.
Each mesh manufacturer is facing a separate MDL involving their own products. Most of the MDL proceedings have been assigned to the U.S. District Court for the Southern District of West Virginia, where they are being overseen by the Honorable Judge Joseph R. Goodwin. More than 46,000 cases have been filed against Endo and American Medical Systems.
Last August, Endo announced it had put aside $1.53 billion for potential litigation and settlement costs as a result of the MDL. Recently, the company announced another $834 million had been earmarked for vaginal mesh litigation.