JPML Consolidates Mirena Pseudotumor Cerebri Lawsuits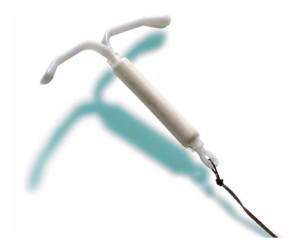 After previously denying a motion to centralize claims alleging that the Mirena IUD causes or contributes to the development of intracranial hypertension injuries, the U.S. Judicial Panel on Multidistrict Litigation has reconsidered, given the growing number of federal actions pending in courtrooms across the nation.
In one of their latest transfer orders, filed on April 6, 2017, the JPML has decided to consolidate all Mirena Pseudotumor Cerebri lawsuits before a single judge for more streamlined pre-trial proceedings. The motion for centralization incudes 113 pending Mirena cases in 17 districts, and another 37 potential tagalong actions, which could bring the total number of districts to 20.
Mirena brain injury lawsuits centralized
The litigation has been assigned to the U.S. District Court for Southern New York, and will be overseen by the honorable Judge Paul A. Engelmayer. The JPML chose this transferee court because it would be convenient geographically, and it is close to Bayer Healthcare Pharmaceutical's corporate headquarters in New Jersey.
In the transfer order to establish MDL # 2767, the JPML stated: "the number of actions, districts, and plaintiffs' and defense counsel make effective coordination on an informal basis impracticable… These actions share factual questions arising out of allegations that the synthetic hormone released by Mirena (levonorgestrel) causes abnormal elevation of cerebrospinal fluid in the skull, resulting in a neurological condition referred to as intracranial hypertension or pseudotumor cerebri, and that defendants did not adequately warn prescribing physicians or consumers of the alleged risk… Centralization will eliminate duplicative discovery, prevent inconsistent pretrial rulings on Daubert and other issues, and conserve the resources of the parties, their counsel, and the judiciary."
About Intracranial hypertension
Pseudotumor cerebri is a condition where the intracranial pressure (or pressure inside the skull) rises dramatically for no apparent reason. People who suffer from intracranial hypertension have symptoms that mimic a brain tumor, suffering extreme pain and debilitating migraine-like headaches. Also known as idiopathic intracranial hypertension (ICH), this condition can cause permanent vision loss due to the uncontrolled swelling of the optic nerve.
The only way doctors can accurately diagnose ICH is by performing a spinal tap, and while some prescription medications can help lower intracranial pressure, surgical intervention is necessary in some patients.
Initial symptoms of pseudotumor cerebri may include:
Blurred or low vision
Pain when rolling the eyes
Severe headaches that are worsened with eye movement
Ringing in the ears (tinnitus)
Brief periods of partial vision loss
Visual disturbances such as flashing lights
Mirena litigation
Since being introduced to the market in 2000, the Mirena IUD has been associated with a number of severe side effects and life-threatening complications, which plaintiffs argue they were not adequately warned about. Uterine perforation and migration of the device are two of the most common complaints leveled in Mirena litigation. The active ingredient in this contraceptive device it the hormone levonorgestrel, which some speculate may pose a greater risk for ICH, though studies have yet to confirm this.
Now that a new multidistrict litigation has been established for all Mirena brain injury claims, plaintiffs' counsel may be in a better position to negotiate a global settlement with Bayer.
Additional "Mirena brain injury lawsuit" resources:
US JPML, RE: MIRENA IUS LEVONORGESTREL-RELATED PRODUCTS LIABILITY LITIGATION (NO. II) MDL No. 2767 http://www.jpml.uscourts.gov/sites/jpml/files/MDL-2767-Initial_Transfer-03-17.pdf
Mayo Clinic, Pseudotumor cerebri http://www.mayoclinic.org/diseases-conditions/pseudotumor-cerebri/home/ovc-20249919