Actos Bladder Cancer Lawsuits Move Forward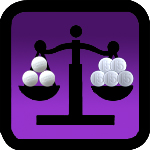 Actos bladder cancer lawsuits are gaining steam in 2012. In late December 2011, the United States District Court for the Western District of Louisiana consolidated 11 lawsuits into multidistrict litigation. Then, on January 4, 2012, Los Angeles Superior Court Judge Carl J. West approved a petition to join several California Actos bladder cancer lawsuits. And in Louisiana, an Actos bladder cancer class action suit is gaining ground.
Risk of Actos Bladder Cancer
Actos, also known as pioglitazone, is part of the thiazolidinedione (TZD) drug class prescribed to treat type 2 diabetes, a disease characterized by blood sugar irregularities that may lead to heart conditions, dehydration, and kidney problems. Studies of the medication have revealed that the diabetes medication, if taken for an extended period of time, may have severe Actos side effects including an increased risk of bladder cancer. Patients who have taken Actos for more than one year display the highest risk. Symptoms of Actos bladder cancer may include bloody urine, painful urination, and pain in the lower back.
Lawsuits cite growing action in the United States and Europe against Actos. In 2011, after more evidence emerged linking the diabetes medication to increased risks of bladder cancer, France issued an Actos recall while Germany ordered suspension of sales. In the United States, the Food and Drug Administration (FDA) issued a safety warning regarding the risk of Actos side effects.
Actos Lawsuits Allege Failure to Warn
Ongoing litigation alleges that, while there is a clear association between Actos a bladder cancer risks, Actos drug manufacturers failed to adequately warn consumers and medical professionals of the risks associated with the medication. Plaintiffs request compensation for their pain and suffering, loss of income, and past and future medical expenses.
Actos settlements still pending
It is possible that Actos  settlements will reflect the substantial amounts awarded in connection with Avandia, another TZD, diabetes drug.  Avandia legislation resulted in a multi-billion dollar settlement with those who suffered side effects.
However, since litigation against Takeda has only just begun, it is still to early to predict the amounts of future settlements within any kind of certainty.
[SmartLink actoslawsuit]