Benicar Lawsuit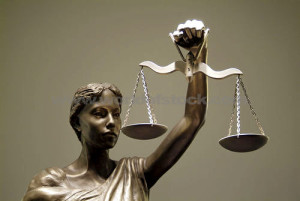 In early 2014, Benicar lawsuits began mounting, as plaintiffs alleged the blood pressure  drug caused severe side effects for which they were not adequately warned.  The wide usage of the medication – doctors wrote nearly 11 million Benicar prescriptions in 2012 — means that many more cases are likely in the near future.
Investigation of Benicar's manufacturer Daiichi Sanyo is underway to determine when the company learned that the drug caused severe gastro-intestinal (GI) illness, and what the company did – if anything — to protect patients from harm.  In the meantime, Benicar victims are continuing to consult product liability lawyers to assess their legal options.
Benicar uses and side effects
The FDA approved Benicar (olmesartan medoxomil) to treat high blood pressure in 2002.  The agency classifies Benicar as one of at least eight so-called angiotensin II receptor blocker (ARB) drugs.  Benicar can be used alone or in combination with other medications to control hypertension in patients whose symptoms cannot be managed by changing diet, exercise, and other lifestyle features.
In its initial application for approval of the drug, Benicar's manufacturer told the FDA that the most common side effect of the drug was dizziness.  The drugmaker advised that its clinical trials revealed that the incidence of side effects associated with Benicar was roughly the same as with the placebo.
However, as early as 2007, Benicar and other ARB drug patients began reporting nausea, vomiting, diarrhea and other symptoms consistent with celiac disease.  The FDA evaluated the data and found the evidence of an association between ARB use and celiac disease was inconclusive.
In mid-2012, however, doctors at the Mayo Clinic notified the FDA of 22 cases of severe diarrhea and weight loss in patients taking Benicar.  The patients, who were treated between 2008 and 2011, suffered severe, chronic diarrhea, significant weight loss, and malabsorption of nutrients.  Although these symptoms were consistent with celiac disease, the patients tested negative for that condition.
Instead, the tests revealed that the patients suffered from sprue-like enteropathy, a relatively rare GI condition.  The patients lost a median of 40 lbs; one lost 125 lbs.  Two-thirds of the patients required hospitalization.  The condition of all patients improved substantially once Benicar use was stopped, with a mean weight gain of 27 lbs.  Every patient who underwent a subsequent biopsy showed improvements in the condition of his or her small intestine.
FDA warns of Benicar and sprue-like enteropathy
After the FDA learned of the Mayo Clinic cases, the agency re-evaluated its records of Serious Adverse Events.  This time, the agency identified 23 cases where Benicar patients reported severe diarrhea and weight loss.  In every instance, patients' conditions improved significantly after they stopped taking the drug.  In some cases, patients had taken the drug for years without experiencing complications.
The FDA also evaluated its Serious Adverse Event records of patients taking other ARB medications. The agency found no similar causal relationship between severe GI symptoms, including celiac disease and sprue-like enteropathy, and the use of other ARB drugs.
In July 2013 an FDA warning about Benicar required the package labels to alert patients that the drug could cause sprue-like enteropathy, which it described as severe, chronic diarrhea with substantial weight loss.  The agency reviewed the Mayo Clinic data, described the results of its own records search, and advised health care providers and patients that "[i]f patients taking olmesartan develop these symptoms and no other cause is found, the drug should be discontinued, and therapy with another antihypertensive started. Discontinuation of olmesartan has resulted in clinical improvement of sprue-like enteropathy symptoms in all patients."
A January 2014 study reviewed data from several articles that found Benicar caused chronic diarrhea, severe weight loss and other serious GI symptoms associated with sprue-like enteropathy.  The authors noted that patients' conditions improved within a few days of discontinuing Benicar use, and did not recur thereafter – except in one patient, whose symptoms returned after he began taking Benicar again.
Benicar lawsuits
As physicians have become aware of the connection between Benicar use and serious GI complications, patients have likewise continued to report their symptoms.  The severity of the side effects has caused patients to question whether Benicar should have been prescribed in the first place.
Patients want to know:  Did the drug's manufacturer know of these serious complications?  Was Daiichi Sanyo aware that Benicar use could cause life-threatening symptoms such as malnutrition, severe diarrhea, dramatic weight loss, and lasting internal damage?  Did the drug maker take steps to warn patients of the risks associated with Benicar use?  Were those steps adequate?  It is argued that the company could have done more to prevent patients from suffering.
These and other allegations are being addressed in Benicar lawsuits that have been filed.  As the investigation continues, it is likely that Daiichi Sanyo will be charged with some or all of the following causes of action:
Failure to warn
Negligent misrepresentation
Intentional misrepresentation
Fraud
Breach of implied warranty
Breach of express warranty
Defective design and/or manufacture
Plaintiffs who've suffered from Benicar use are seeking damages for the following:
Pain and suffering
Past medical bills
Future medical expenses
Lost income
Loss of future earnings potential
Emotional distress
Psychological damage
Permanent disability 
Benicar patients who have experienced serious GI complications are consulting product liability lawyers for advice on their legal options.  Given the millions of Benicar prescriptions written every year, no doubt the pace of those consultations – and the subsequent lawsuits — will continue to increase.