Stryker Hip Lawsuit
Two recalled hip replacements are at the crux of Stryker hip lawsuit complaints – the ceramic-on-ceramic Trident System and the even more problematic Rejuvenate and ABG II modular neck stems. Hundreds of injured recipients have sued Stryker Orthopaedics, alleging the manufacturer designed and marketed defective medical devices without sufficient clinical testing to determine their safety or efficacy.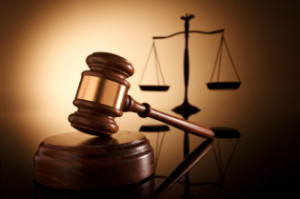 Plagued by FDA warnings regarding quality control in its manufacturing facilities along with patient complaints of excruciating hip complications, Stryker recalled the Trident Acetabular PSL Cup System and Trident Hemispherical Cup in January 2008. Litigation ensued with people bringing claims of strict product liability and negligence.
But Stryker's groundbreaking Rejuvenate and ABG hip prostheses, which featured metal-on-metal neck and stems, were an even bigger failure for the company. Just months after receiving the hip replacements, patients began experiencing unexplained pain, inflammation and a host of other problems indicating premature hip failure. Stryker voluntarily recalled both systems on July 6, 2012, admitting the Rejuvenate and ABG II devices suffered design defects, as their metal components were prone to fretting and corrosion. The Stryker hip replacements, which were marketed as the latest and greatest for active seniors, were causing tissue and bone death caused by metal contamination.
By early 2013, more than 80 plaintiffs had filed a Stryker lawsuit for injuries sustained from the Rejuvenate system. At present, more than 200 Rejuvenate claims are pending in state and federal courts, with numbers expected to grow exponentially. Between 2009 and 2012, an estimated 20,000 patients received the Rejuvenate and ABG II devices, and every day more individuals are reporting heavy metal poisoning and adverse side effects, sparking a wave of product liability claims against the device manufacturing giant.
Stryker Trident hip replacement
Launched in 2003, the Stryker Trident Ceramic Acetabular System was purported to offer superior durability compared to traditional metal-on-metal hip implants. However, post-marketing reports and FDA investigations soon linked the Trident hip replacement to the following complications:
Squeaking and clicking noises
Loosening of the implant
Bone wear and fractures
Wear particles
Pain
Fragments in the hip joint from implant fracture
Device failure
Need for hip revision surgery
Rejuvenate and ABG II modular neck stems
Most hip replacement femoral stems are comprised of one fixed piece, but the Stryker Rejuvenate and ABG II had two – a neck and stem – that were designed to allow surgeons more flexibility in providing a custom fit for each patient. Stryker advertised the patented metal titanium and cobalt chrome as completely safe, stating the components were resistant to fretting. Individuals who have filed a Stryker hip lawsuit following the Rejuvenate recall say otherwise, citing painful complications caused by toxic metal contamination of the hip stems.
Symptoms and problems linked with Stryker Rejuvenate implants include:
Metallosis (cobalt metal poisoning)
Infection
Inflammation
Tissue damage and death
Osteolysis (dissolution of the bone)
Pseudotumors
Bone loss
Premature loosening of the device
Early implant failure requiring revision surgery
Grounds for filing a Stryker hip replacement lawsuit
Patients who were implanted with the Trident, Rejuvenate or ABG II hip replacements and experienced debilitating pain, limited mobility, or had to endure hip revision surgery are requesting compensation for their medical costs, lost wages, pain, suffering, loss of spousal consortium and other damages.
Allegations raised by Stryker hip lawsuit plaintiffs say the orthopedics manufacturer:
Exercised negligence in the design, manufacture and distribution of its Rejuvenate and ABG II systems
Failed to adequately test the hip replacements before placing them in the stream of commerce
Used misleading and deceptive marketing practices
Failed to act on reports of early hip replacement failure
Falsely stated that the hip implants were safe alternatives to metal-on-metal bearing devices
Designed the Rejuvenate and ABG II based on a predicate implant that was also subject to lawsuits
Continued to market the Rejuvenate system knowing the titanium alloy performed poorly with cobalt chrome components
Failed to warn the public and medical community that the Rejuvenate and ABG II could cause metallosis
Status of Stryker hip lawsuits
Since the Trident and Rejuvenate recalls of 2008 and 2012, an escalating number of patients are taking legal action. Litigation has been consolidated on the state level as multi-county litigation (MCL) to help streamline pre-trial proceedings, and multidistrict litigation (MDL) has been created to consolidate Rejuvenate and ABG II lawsuits filed in federal courts.
Multi-County Litigation (MCL)
Stryker Rejuvenate/ ABG II multi-county litigation (MCL): Stryker Rejuvenate and ABG lawsuits have been coordinated in New Jersey's Bergen County Superior Court, where Judge Brian R. Martinotti will oversee the docket. The MCL was established on January 15, 2013 to help expedite the discovery process and eliminate conflicting judicial rulings. Each Stryker hip lawsuit will be tried or settled on its own merits, and any cases that aren't dismissed or settled during MCL will be heard in their original court of filing.
As of November 2013, Judge Martinotti had established a mediation process with the aim of allowing both sides to negotiate resolutions to the cases before trials begin.
Stryker Trident multi-county litigation: A separate MCL was created in 2009 in New Jersey Supreme Court (Atlantic County) to handle all pending and future cases involving Stryker Trident implants filed in the New Jersey Superior Court. The proceedings are being presided over by the Honorable Carol E. Higbee.
Multidistrict Litigation (MDL)
Stryker Rejuvenate & ABG II MDL: In June 2013, the U.S. Judicial Panel on Multidistrict Litigation (JPML) decided to establish multidistrict litigation (MDL 13-2441) for Rejuvenate & ABG II cases filed in federal courts throughout the country. The MDL is located in U.S. District Court for the District of Minnesota, under the oversight of Judge Donovan W. Frank. The purpose of bringing together cases in one court is to conserve resources and encourage pre-trial Stryker hip settlements. This form of litigation is similar to an MCL, but occurs on the federal level.
Noteworthy plaintiffs in Stryker hip litigation
Dozens of Stryker hip lawsuits have been lodged in courtrooms across the country, as plaintiffs demand fair compensation for their injuries.
Notable Stryker hip replacement lawsuits include:
Florida retiree, Dianne Pingel, had the Stryker Rejuvenate modular stem implanted in July 2011. At just 66 years old, she's now undergone five revision surgeries, was diagnosed with heavy metal poisoning, and suffered a broken thigh bone during the hip revision surgery. She was the first Rejuvenate recipient to file a lawsuit – but not the last.
Woodrow Claybon brought claims against Stryker in Illinois district court, alleging that the ABG II system shed metal debris into his system, causing soft tissue damage and permanent disability.
Illinois plaintiff Randall Crew received the Rejuvenate implant in 2009. According to allegations in his lawsuit, complications from the device required 10 corrective surgeries to address necrotic tissue and his dying femur bone. He is now confined to a wheelchair and has limited range of motion in his hips. His wife, Lori Crew, is requesting damages for the loss of marital consortium.
Finding the right Stryker hip lawyer
Your Stryker hip attorney must understand not only personal injury law, but should have proven successes in litigating cases involving dangerous medical devices. He or she should have a thorough understanding of medical equipment development, approval and marketing. Additionally, it is important that your Stryker hip lawyer understand the details of the FDA's 510(k) premarket clearance process, and how it can backfire for medical devices.
Your chance of receiving monetary compensation as a result of filing a lawsuit improves if your attorney is familiar with current events related to Stryker hip lawsuits – new filings, recent study results, Stryker's actions, and more. Your lawyer should understand how these facts relate to your case – your specific circumstances – and how current and new evidence can be leveraged to build your case. The most qualified lawyer will have the experience and know-how to establish liability and demonstrate that Stryker acted negligently, both generally and in your specific case.
If you've been injured by a defective Stryker hip replacement, you probably have many questions. How to file a lawsuit? How to establish liability? What kind of compensation should you expect? There's no doubt that defective device lawsuits are complicated, but a well qualified Stryker hip lawyer will explain each step of the process and advise you on the best course of action, tailored to your needs and circumstances.
Resources
Information About the Volunatry Recall,  http://www.stryker.com/en-us/products/Orthopaedics/modularneckstems/index.htm
FDA, Stryker Initiates Voluntary Product Recall of Modular-Neck Stems, http://www.fda.gov/Safety/Recalls/ucm311043.htm
Stryker Orthopaedics Modular Neck Stems, http://www.aboutstryker.com/modularneckstems/
New Jersey Superior Court, Bergen County, Stryker Hip / ABG II, http://www.judiciary.state.nj.us/mass-tort/abgstryker/index.htm
New Jersey Superior Court, Atlantic City, Stryker Trident Hip Implants, http://www.judiciary.state.nj.us/mass-tort/stryker/
U.S. District Court for the District of Minnesota, Stryker Rejuvenate - MDL 13-2441, http://www.mnd.uscourts.gov/MDL-Stryker/index.shtml