Transvaginal Mesh Recall
Despite documented evidence of severe complications associated with transvaginal mesh products, including bladder slings, patches, and surgical mesh, the Food and Drug Administration (FDA) has yet to issue a universal transvaginal mesh recall. Some patient advocates are calling for such action as reports of life-threatening side effects linked with the use of pelvic mesh devices continue to accumulate. The few surgical mesh recalls that have taken place have been initiated by manufacturers – all of which are facing litigation – who voluntarily pulled their products off the market or discontinued their production.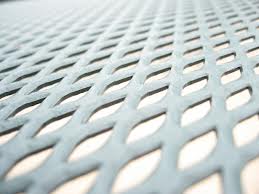 While federal regulators explore the possibility of imposing more stringent regulations on these medical device manufacturers, injured patients are taking legal action. Prevalent surgical mesh problems including erosion, chronic infections, dyspareunia, and organ damage have triggered thousands of lawsuits against major manufacturers, many of which have been consolidated as multidistrict litigations (MDL).
The non-profit advocacy group Public Citizen has asked for a general transvaginal mesh recall, stating that "surgical mesh needlessly exposes patients to a wide array of serious risks, many of which can permanently alter women's quality of life.'' Michael Carome, deputy director of Public Citizen's Health Research Group adds, "Even the FDA seriously questions the safety and effectiveness of these products, so they should be removed from the market immediately.''
FDA mesh warnings and 510k process
At the heart of the controversy is the FDA's controversial 510(k) program – a clearance process that does not require that a device undergo human testing if it can be shown that it is "substantially equivalent" to a predicate product. Mesh devices are primarily used to treat stress urinary incontinence (SUI) and pelvic organ prolapse (POP), a condition where internal organs protrude against the vaginal walls. The majority of mesh products were allowed on the market through this fast-track clearance process.
In July of 2011, the U.S. Institute of Medicine cautioned of risks from clearing medical devices based on old products. Nearly 30 percent of bladder slings and mesh products approved through 510(k) are no longer on the market, and that same year, based on thousands of complaints regarding transvaginal mesh implants, the FDA concluded that surgical mesh problems were "not rare" and that there was no evidence that vaginal mesh is a better repair for POP when compared to traditional methods.
In 2011, the FDA convened an advisory committee to explore the reclassification of vaginal mesh products from a Class II to a Class III risk, which would require more thorough pre-market testing. This classification change has yet to occur, however, enabling manufacturers to clear new mesh implants that may carry unknown safety risks.
While some companies have pulled their products off shelves, the majority do not label their actions as a "surgical mesh recall," but simply as a discontinuation of sales.
ProtoGen mesh recalled by Boston Scientific
Boston Scientific's ProtoGen mesh implant, which was the predicate for future vaginal mesh products, was voluntarily recalled in 1999 after the manufacturer was sued by dozens of recipients claiming serious injuries. The ProtoGen had only been available for three years before it was removed from the market. Amazingly, the FDA continued to approve 510(k) applications for vaginal mesh devices that were based on the predicate ProteGen design long after the voluntary recall in 1999.
Johnson & Johnson's Ethicon removes Gynecare mesh implants
Ethicon – a subsidiary of Johnson & Johnson – decided to stop sales of four Gynecare mesh products in the summer of 2012 after hundreds of women filed claims alleging the implants were dangerous and suffered design defects. The company stopped selling the devices worldwide, but did not issue a recall of transvaginal mesh products that were already implanted in patients.
Ethicon discontinued the following Gynecare mesh devices:
Gynecare Prolift Kit
Gynecare TVT Secur
Gynecare Prosima Pelvic Floor Repair System Kit
Gynecare Prolift + M Kit
The manufacturer announced that it would continue sales of another Gynecare product known as the Gynemesh, but would update labels that would restrict use to abdominal surgeries. Johnson & Johnson has made it clear that the suspension in distribution did not constitute a recall, saying the decision was made based on flagging sales rather than safety concerns.
Diana Zuckerman, president of the National Research Center for Women and Families, praised the voluntary recall, telling The New York Times, "This is very good news for women because it takes several products off the market that have harmed a lot of women."
In February 2013, a New Jersey jury awarded Linda Gross $11.1 million for severe injuries she sustained after being implanted with the recalled Gynecare Prolift mesh. Jurors found that Ethicon had failed to warn the plaintiff's surgeon about the latent dangers of mesh complications.
C.R. Bard pulls Avaulta mesh products
On July 1, 2012, major mesh manufacturer C.R. Bard discontinued production of its Avaulta Plus implant, a device that was approved for sale in 2008. The company stated the decision was made for commercial reasons, though hundreds of claims have been brought against the company citing debilitating complications with the Avaulta Plus. Such was the case for Christine Scott, who successfully sued over surgical mesh problems with the implant and was awarded $5.5 million, which included $500,000 for loss of spousal consortium for her husband.
ObTape manufactured by Mentor Corporation
Though not the subject of a transvaginal mesh recall, the ObTape was replaced by a second generation product by Mentor Corporation in 2006, after being on the market for just three years. This synthetic bladder sling was also cleared through the FDA's 510(k) process, which many believe does not require sufficient pre-market trials for efficacy and safety. The first generation ObTape was linked to high rates of vaginal mesh erosion – also known as mesh extrusion – forcing a large number of physicians to stop using the sling. The original ObTape had a different type of construction compared to previous bladder slings, and many speculate the product was too dense to allow tissue in-growth for incorporation into the body. As a result, the implant became encapsulated and later expelled by some recipients.
Transvaginal mesh recall litigation
As transvaginal mesh lawsuits continue to mount in courtrooms throughout the nation, the claims highlight important concerns regarding the 510(k) process by which the FDA clears new medical devices. Boston Scientific, C.R. Bard, Ethicon, American Medical Systems, Cook Medical and Coloplast are named as defendants in over 30,000 lawsuits currently pending in six separate surgical mesh multidistrict litigations that are proceeding in the U.S. District Court for the Southern District of West Virginia.
Women who have been injured after receiving transvaginal mesh are encouraged to consult a qualified lawyer to consider the pros and cons of pursuing compensation via settlements or jury awards.