Farxiga, Jardiance, Invokana Lawsuits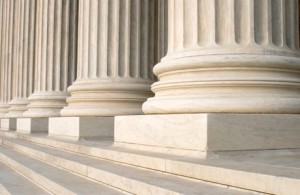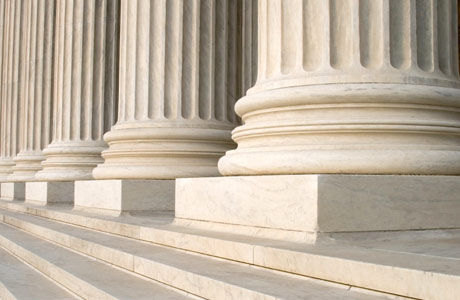 In recent years, the alarming rise of type 2 diabetes diagnoses across many segments of the population has led physicians and researchers alike to seek innovative treatments for the potentially deadly condition. In response to this push, pharmaceutical companies were able to develop a class of medications referred to as SGLT2 inhibitors designed to facilitate the removal of excess blood glucose through a patient's urine — a departure from existing treatments which focused on altering insulin levels within the body.
Johnson & Johnson's Invokana and AstraZeneca's Farxiga in particular have gained widespread popularity, due in part to the fact that in addition to helping control blood sugar levels, they have also been linked to moderate weight loss and lower blood pressure.
It must be noted, however, that this new generation of diabetes drugs has recently attracted enhanced scrutiny as adverse event reports have begun to grow. Consequently, patients who have used SGLT2 inhibitor drugs and subsequently suffered hypotension, ketoacidosis, stroke or other cardiovascular complications are now considering the possibility of filing an Invokana, Farxiga or Jardiance lawsuit.
FDA safety communication on ketoacidosis risks
Perhaps the most serious concern that has been raised about Invokana, Farxiga, Jardiance and other SGLT2 inhibitors is that they may cause a condition known as ketoacidosis, which is characterized by dangerously high levels of acid in a patient's bloodstream. Those stricken with this condition face a risk of lapsing into a coma or experiencing rapid death. A recent study suggests that individuals who experience just a single hospitalization for an episode of ketoacidosis have a ten percent jump in their risk of death within five years. Four such hospitalization events boost the risk of premature death by 30 percent. The signs of ketoacidosis include unusual fatigue, severe thirst, an urgency to urinate, nausea, abdominal pain, vomiting and breathing trouble.
Following 20 adverse event reports outlining ketoacidosis events in type 2 diabetics using SGLT2 inhibitors, the U.S. Food and Drug Administration issued a safety communication on May 15 alerting the public to the potential link between the new diabetes treatments and these very serious side effects. Lawyers say this risk is nowhere to be found on any of the SGLT2 inhibitor drug labels, which could spell costly lawsuits for negligent manufacturers if they are determined liable.
European regulators issue alert regarding SGLT2 inhibitors
Shortly after the FDA's safety communication, the European Medicines Agency (EMA) conducted its own review regarding ketoacidosis risks in patients taking Invokana, Farxiga, Jardiance and other SGLT2 inhibitors authorized in the EU. On February 12, 2016, the agency published a statement in which it advises healthcare professionals to be on the alert for atypical presentation of diabetic ketoacidosis in Type 2 diabetic patients taking SGLT2 inhibitors, particularly in cases where blood glucose levels are normal. The press release stresses that atypical symptoms in patients can delay diagnosis and treatment.
According to health regulators at the EMA, individuals who are taking Farxiga, Invokana, Jardiance, Ebymect, Edistride, Synjardy, Vokanamet or Xigduo should be aware of the symptoms of DKA and seek prompt treatment. These symptoms may include: stomach pain, excessive thirst, fast and deep breathing, sudden weight loss, nausea, confusion, unusual tiredness, a sweet  taste in the mouth, or unusual odor in the urine. The agency further recommends that health care providers temporarily halt SGLT2 inhibitor treatment in patients who have surgery scheduled, or those hospitalized for serious illness.
Likely allegations in future Invokana & Farxiga lawsuits
Patients who have taken SGLT2 diabetes drugs and suffered injury requiring hospitalization are encouraged to contact an experienced attorney. Future plaintiffs are expected to allege that manufacturers were negligent in the production and marketing of the medications and that they failed to conduct sufficient clinical testing or post-market studies of their safety. Drug manufacturers have a responsibility for conducting comprehensive safety trials prior to seeking FDA approval. All known risk factors and adverse events need to be clearly and accurately listed on product labeling. Through court proceedings, Invokana lawyers are able to discover whether manufacturers are in compliance with all safety standards of which they were or should have been aware.
Individuals choosing to pursue a Farxiga or Invokana  lawsuit will most likely allege that if they had been made aware of health risks represented by the newest generation of type 2 diabetes drugs, they would have avoided them altogether and taken a safer, alternative treatment.
Monetary compensation available to claimants
Because the alleged side effects of SGLT2 inhibitors including Farxiga and Invokana are so severe in nature, plaintiffs who succeed in litigation may be entitled to receive substantial financial awards or settlements.
Plaintiffs may sue for the following types of damages:
Past, present and future medical bills
Loss of wages
Lost earning potential
Emotional distress
Physical pain and suffering
Necessary rehabilitation or therapy costs
Funeral expenses
Beyond securing financial compensation in these cases, many who ultimately decide to file suit against the makers of SGLT2 inhibitors will likely do so in order to hold negligent pharmaceutical giants accountable for jeopardizing the safety of the public at large.
Next steps for affected diabetes patients
Considering the dramatic increase in type 2 diabetes cases nationwide and the broad application of new-generation SGLT2 inhibitor drugs, the potential for Invokana, Farxiga and Jardiance litigation is substantial. That is why product liability attorneys across the country are currently reviewing cases in which individuals took one of these medications and ultimately suffered injury.
If a sizable volume of SGLT2 inhibitor lawsuits make their way to the courts, pre-trial discovery processes are certain to shed additional light on what the drug makers knew about the potential risks of these medications, and whether or not sufficient safeguards were observed in order to protect consumer safety.
A case review with an Invokana attorney is free of charge and plaintiffs only cover legal fees out of a portion of their winnings. If the case does not settle or win in court, no legal fee is owed, so there is really no harm in filing a product liability lawsuit when you feel you have been wronged. There is a statute of limitations on these cases that varies by state, so it's important to take legal action as soon as possible to get the ball rolling.