Xarelto Lawsuit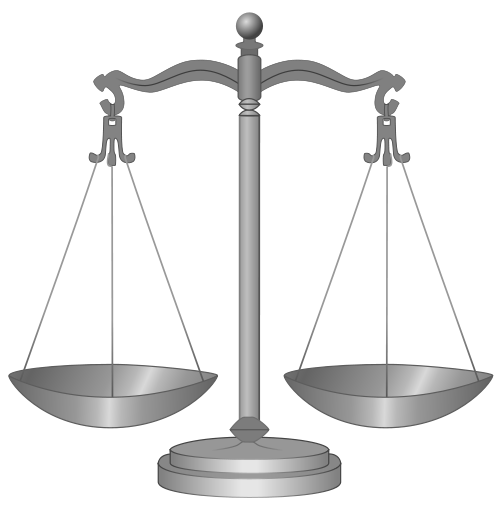 Xarelto has become a household name thanks, in part, to manufacturers Bayer Health Care and Janssen Pharmaceuticals' heavy advertising of the anticoagulant. With the help of commercials by professional athletes and celebrities, the drug overtook former market leader warfarin and grew to over $1.5 billion in sales in 2015.
Though the medication was prescribed to people across the country to protect them from life-threatening blood clots, reports and studies show the medication may actually put them at risk for serious irreversible bleeding.
Xarelto lawsuit news
Thousands of Xarelto patients have now filed lawsuits – approximately 3,000 in federal courts and another 700 in state courts – alleging that J&J is to blame for their bleeding-related injuries.
In December 2014, the pending federal Xarelto lawsuits were consolidated by the U.S. Judicial Panel on Multidistrict Litigation; many more have since joined the proceeding. The pretrial phase of the multidistrict litigation proceeding (MDL) is being handled by Judge Eldon E. Fallon of the United States District Court for the Eastern District of Louisiana.
The hundreds of state Xarelto lawsuits are pending in the First Judicial District of Pennsylvania in Philadelphia. The Pennsylvania court has designated a Xarelto mass tort track to streamline the cases.
Xarelto class action lawsuit
There have been no Xarelto class action lawsuits; instead, dangerous drug lawsuits are more often grouped in MDL proceedings or state equivalents like the Pennsylvania mass tort proceeding.
Some of the key advantages to MDL in this type of litigation include:
Unlike a class action, each plaintiff keeps his or her own case identity; a settlement by or dismissal of another plaintiff does not end the other claims
A presiding judge can make consistent decisions across many lawsuits
Pretrial steps like the discovery process can be made more efficient by reducing unnecessary and widespread duplication
Bringing the many parties together in a single court can facilitate widespread settlement
As part of the Xarelto MDL in Louisiana, in late 2015, Judge Fallon entered orders affecting all of the member cases. The orders directed the parties to begin selecting four bellwether cases – test cases that will let the parties know the strengths and weaknesses of their cases and how jurors may respond to them. These trials are scheduled to start in early 2017.
Who can file Xarelto lawsuits?
Xarelto victims come from all backgrounds but they share a common argument that the manufacturer should have communicated the risk of uncontrolled bleeding.
Some of the common allegations made by plaintiffs:
The plaintiff suffered a severe bleeding episode after taking Xarelto and there was no other identifiable cause of the bleeding
The plaintiff did not know about the bleeding risk before taking the drug
The defendant knew or should have known the risks involved with taking Xarelto but did not provide sufficient warning on product labeling
Reported side effects linked to Xarelto include:
Bruising
Dizziness
Edema
Eye hemorrhaging
Gastrointestinal bleeding
Headaches
Irregular heartbeat
Liver failure
Low blood pressure
Muscle pain
Nose bleeds
Rectal bleeding
Vomiting
The types of injuries Xarelto plaintiffs suffer often require significant medical care that can include hospital stays and follow-up treatments. Victims may qualify for compensation to cover medical bills, as well as lost income, loss of future productivity, and emotional suffering. In fatal cases, family members may also qualify for compensation for loss of consortium and companionship, reimbursement of medical bills, funeral expenses, and emotional distress.
What is the average Xarelto settlement?
Xarelto litigation is still in a relatively early stage, with cases yet to go before a jury. Some of the factors that may affect Xarelto settlement amounts include information gained in the discovery process and the outcome of bellwether trials. Throughout discovery, parties on both sides learn things like what documents the other side has and how strong the testimony of the key witnesses is. The bellwether trials will give the parties a glimpse into how jurors will respond to the evidence gathered in discovery.
Each case in an MDL proceeding can settle at any point but it often happens that plaintiffs and defendants work to negotiate widespread settlement once the bellwether trials conclude.
Filing a blood thinner lawsuit
For victims of Xarelto bleeding events or their loved ones, a blood thinner lawsuit may provide the means to cover medical bills and other expenses related to excessive bleeding events. The first step is to consult with a Xarelto lawyer who is versed in the special issues involved in pharmaceutical litigation. It is important not to wait too long because state and federal statutes of limitations put time limits on when legal action can be taken.
Some things that may be helpful to have on-hand before meeting with a lawyer include medical records related to the bleeding event, a history of blood thinner use, and a timeline of events.
Xarelto lawsuit articles