Transvaginal Mesh Lawsuit
Thousands of women who received transvaginal mesh implants to treat medical problems like pelvic organ prolapse (POP) and stress urinary incontinence (SUI) have reported that these devices have exacerbated their health issues. According to medical studies evaluated by the FDA, 10% of women experience serious mesh complications within a year after the surgery is performed. The injured patients are asserting their legal rights and seeking compensation for damages by filing a transvaginal mesh lawsuit.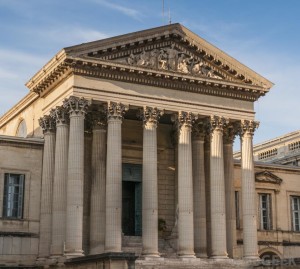 When the surgical mesh products were submitted to the FDA for market clearance, the manufacturers were not required to conduct clinical trials to confirm if the medical devices were safe for patients to use. Under the FDA's 510(k) fast-track program, a manufacturer can get clearance to market a product without proving that it doesn't pose serious risks to patients. A product receives 510(k) clearance if it is substantially equivalent to another product that has already been approved by the federal agency.
Transvaginal mesh complications
Millions of women have received surgical mesh implants since the late 1990's, and reports of injuries and poorly functioning devices have been ongoing.
According to the FDA's adverse events reports and post-marketing medical studies, common mesh problems include:
Organ perforation
Chronic pain in the pelvic region
Abnormal vaginal bleeding
Vaginal scarring
Abdominal pain
Recurrence of pelvic organ prolapse
Urinary incontinence
Sexual intercourse becomes painful
Infections
Some women who have suffered serious injuries have undergone transvaginal mesh revision surgery to remove the failed implant. It can be extremely difficult for the physician to completely remove the mesh device if it has eroded into the vaginal walls or penetrated nearby organs. In some instances, women need multiple surgeries to extract the surgical mesh from their bodies and to repair the extensive damage to internal organs.
There are always serious medical risks associated with surgery. Once the revision surgery is completed, some women continue to have health problems that require ongoing medical treatment. Complications from revision surgery may include nausea, scar tissue, nerve damage, infections, difficulty moving, permanent damage to the organs, and persistent pain during sexual intercourse.
FDA warnings
In October 2008, the FDA issued a public safety notice after the agency received more than 1,000 adverse event reports regarding the vaginal mesh devices from 2005 through 2007. The FDA warned patients and healthcare providers that there are serious side effects associated with the medical devices. The FDA continued to receive an additional 2,874 adverse event reports during the period of 2008 to 2010.
On July 13, 2011, the FDA announced that transvaginal mesh complications are not rare occurrences, and that surgical mesh devices did not appear to be any more effective than traditional non-surgical methods at treating pelvic organ prolapse or stress urinary incontinence. In January 2012, the manufacturers were ordered to conduct clinical trials to evaluate the health risks associated with vaginal mesh devices.
Grounds for filing a transvaginal mesh lawsuit
When a patient has suffered from serious medical complications and is eligible to pursue a legal claim, a transvaginal mesh lawyer will carefully analyze the appropriate causes of actions for each case. The causes of action in a personal injury claim generally include negligence, fraud, and strict liability.
A transvaginal mesh lawsuit may allege that the manufacturer created a defective product and failed to properly design, test, and inspect the product before distributing it. Based on the evidence, the plaintiff's lawyer may assert that the manufacturer was or should have been aware of the safety risks, but did not fulfill the duty to disclose that information to the public or healthcare providers.
The injuries and financial losses incurred as a result of getting a surgical mesh implant can be quite extensive. Demands for damages will include compensation for past, present, and future medical expenses, as well as lost earnings. Patients may experience pain and suffering and a diminished quality of life due to their injuries. When a woman has endured serious complications, it can affect her spouse and their relationship. Damages for loss of consortium, support and services can be pursued on behalf of the spouses.
Transvaginal mesh lawsuits and multidistrict litigation
More than 30,000 vaginal mesh lawsuits have been filed in state and federal courts against the major surgical mesh manufacturers, including:
American Medical Systems (AMS)
C.R. Bard
Johnson & Johnson subsidiary Ethicon
Coloplast
Cook Medical
Boston Scientific
In order to efficiently handle the numerous claims, a federal judicial panel established separate transvaginal mesh multidistrict litigations for cases against of the manufacturers. The legal proceedings for all six multidistrict litigations are being handled in the U.S. District Court for the Southern District of West Virginia.
Meanwhile, a seventh MDL (No. 2004), the Mentor Corp. Obtape Transobturator Sling Products Liability Litigation, is centralized in the U.S. District Court for the Middle District of Georgia. Mentor Corp. stopped selling the Obtape product in 2006, and was subsequently purchased by Johnson & Joshnson.
Recent vaginal mesh trial verdicts
In July 2012, a jury awarded Christine Scott and her husband $5.5 million in damages in a transvaginal mesh lawsuit filed in the Superior Court for Kern County, California. Christine Scott received a C.R. Bard Avaulta mesh implant to treat urinary incontinence. The mesh device protruded through Scott's vagina and became enmeshed in her internal organs. She suffered from lacerations, infections, had to urinate with a catheter, and wasn't able to have sexual intercourse with her husband. The multi-million dollar award covers damages such as medical costs, and pain and suffering.
The jury found that C.R. Bard was negligent and didn't sufficiently test the device before distributing it to healthcare providers. C.R. Bard's spokesman stated that the company plans on filing an appeal.
Another groundbreaking court verdict occurred when Linda Gross was awarded a total of $11.1 million in a transvaginal mesh lawsuit in February 2013. Gross filed the case against Ethicon in New Jersey Superior Court after she suffered medical complications from a Gynecare Prolift implant. Gross underwent 18 surgeries due to the severity of her injuries. She was granted $3.35 million for compensatory damages and $7.76 million for punitive damages. The jury found that Ethicon fraudulently misrepresented the safety of the device in its marketing materials and failed to warn physicians about the medical risks. Ethicon announced that it will appeal the court's decision.
The first West Virginia MDL "bellwether" trial, involving a Bard Avaulta mesh case, took place in August 2013. The jury awarded the plaintiff $2 million in damages. Since then, Bard has reached two transvaginal mesh settlements for undisclosed amounts with MDL plaintiffs prior to the start of their trials. News reports have indicated that up to 5 of the defendant companies are currently involved in negotiations for large-scale settlements for MDL cases.
Over 50,000 transvaginal mesh lawsuits are expected to be filed before the litigation is fully resolved. Any patients who believe they have suffered injuries as a result of a surgical mesh device are advised to consult a product liability lawyer to determine if they are eligible to pursue compensation by filing a lawsuit.