DePuy Hip Replacement Lawsuit
DePuy Orthopaedics, a subsidiary of Johnson & Johnson and one of the world's biggest manufacturers of orthopedic medical devices, has designed and distributed several metal-on-metal hip replacement devices that have subsequently come under FDA (Food and Drug Administration) scrutiny for reports of early failure, and which have become the subjects of thousands of products liability lawsuits. Heralded by the manufacturer as being more durable than previously existing hip replacement implants, the ASR XL Acetabular System, ASR Hip Resurfacing System, and Pinnacle Acetabular Cup System have been linked to complications such as premature loosening, heavy metal poisoning (metallosis), debilitating pain, hip dislocation, bone fractures and early revision surgery.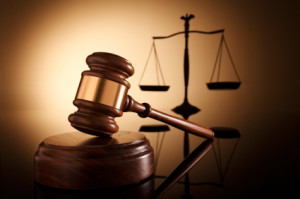 In August 2010, DePuy implemented a voluntary recall of the ASR hip system after post-market studies demonstrated a higher then expected five-year failure rate of 13 percent. The ASR hip recall affected 93,000 implants worldwide. The Pinnacle hip implant remains on the market.
Thousands of patients across the U.S. who suffered injuries after receiving the ASR or Pinnacle implant have filed a hip replacement lawsuit. Plaintiffs seek monetary compensation for pain and suffering, medical expenses, lost wages, loss of future earning capacity, and diminished quality of life. An estimated 8,000 cases were centralized as part of Multidistrict Litigation (MDL No. 2197) created in U.S. District Court, Northern District of Ohio for ASR complaints filed in federal courts. 3,000+ more ASR cases have been filed in state court, including 653 cases centralized for coordinated proceedings as Multi-County Litigation (MCL) in New Jersey Superior Court.
Nearly 8,000 complaints await trial in the DePuy Pinnacle Hip MDL (No. 2244) in U.S. District Court for the Northern District of Texas.
FDA warnings & ASR hip recall
After the FDA received thousands of consumer complaints, the ASR hip replacement system was voluntarily recalled on August 24, 2010. In January 2013, the FDA released a safety communication to warn orthopedic surgeons, healthcare providers and patients of the potential risks related to metal-on-metal hip devices. The FDA stated that these implants have "unique risks," including metallosis, and that more research into the topic is required.
Claims made in DePuy hip lawsuits
Lawsuits involving both the ASR and Pinnacle hip implants make similar allegations in regard to injuries suffered by the plaintiffs. 

Plaintiffs may have grounds to file a DePuy ASR  and/or Pinnacle hip replacement lawsuit if they have experienced one or more of the following:
Implant loosening: If the artificial hip's cup component does not properly adhere to the the patient's natural bone, the device may loosen quickly. Instead of lasting 15+ years, as the implant is designed to do, the hip may experience early failure, in some cases as soon as within two years of initial surgery.
Metal poisoning: As the metal components of the hip system—the femoral head and metal liner in the acetabular cup—grind together as a result of normal wear and tear, fine metal particles can be shed into surrounding tissue and bloodstream. The resulting condition is known as metallosis, and can cause bone deterioration, tissue death, inflammation and other problems.
Bone fracture: Bone deterioration and device dislocation can lead to bone fracture.
Implant dislocation: When the artificial "ball" joint, or femoral head component, attached to the thigh dislocates from the metal cup, the dislocation can cause intense pain and immobility.
Early revision surgery: Patients who require revision surgery to remove and replace a faulty hip device face greater risks and a longer recovery period than they did with the initial hip replacement surgery.
DePuy hip replacement lawsuits
In December 2010, the Judicial Panel on Multidistrict Litigation (JPML) consolidated federal DePuy ASR hip replacement lawsuits into MDL No. 2197, before the Honorable David A. Katz. The first "bellwether" case—a lawsuit that is considered by both sides to be representative of all the others, and whose trial is therefore expected to be an accurate gauge for how the rest will be resolved—was slated to begin trial in September 2013. However, amidst multiple news reports that Johnson & Johnson was considering an offer of $3 billion to settle over 11,5000 pending ASR cases, it was announced that the bellwether MDL case had been resolved with an undisclosed settlement. Soon after, an ASR case pending before Judge Brian R. Martinotti in the New Jersey MCL also reached an out-of-court settlement just before trial was set to start.
In May 2011, the JPML chose to coordinate DePuy Pinnacle lawsuit complaints into MDL No. 2244, before Judge Ed Kinkeade. The first Pinnacle hip trial went before a Texas federal panel in 2014, resulting in a defense verdict. In the second case to go before the jury, J&J was slapped with $502 million verdict, awarded to five plaintiffs who suffered severe metallosis complications related to the metal-on-metal version of the Pinnacle device. The judgement was handed down on March 17, 2016. In July of 2016 the verdict was reduced by a judge to $150 million.
In December of 2016, a federal jury in Dallas handed down a record-setting $1.04 billion verdict to 6 plaintiffs in DePuy Pinnacle hip cases. Judge Kinkeade cited constitutional considerations in reducing the amount of punitive damages, ultimately lowering the total jury award to $500 million in January 2017.
DePuy ASR hip lawsuits continue moving forward
In March 2013, prison guard Loren Kransky was awarded $8.3 million by jurors in California state court, after his attorneys had argued that his ASR hip implant was defectively designed, and was the direct cause of his injuries. During a five-week trial, the plaintiff alleged that DePuy did not sufficiently test the hip system before releasing it on the market in 2005, and that the manufacturer willfully ignored complaints from orthopedic surgeons about problems with the ASR. The jury declined, however, to award the punitive damages asked for by the plaintiff, finding that DePuy was not negligent in its warnings about potential hip complications.
In another ASR trial in April of 2013, a state court jury in Chicago found for defendant DePuy in a case brought by an Illinois nurse.
J&J settles majority of ASR hip claims
On November 13, 2013, Johnson & Johnson agreed to compensate eligible ASR hip implant plaintiffs to the tune of $2.5 billion. The settlement would resolve thousands of lawsuits filed by patients who had revision surgery to replace their ASR XL Acetabular system or ASR Hip Resurfacing system between August 31, 2013 and January 31, 2015. Each plaintiff stood to receive a base payment of roughly $250,000.
In February of 2015, Johnson & Johnson agreed to pay an additional $420 million to resolve ASR lawsuits that were excluded from the original settlement. DePuy extended the deadline for ASR plaintiffs to file settlement claims up through January 31, 2015. This would resolve another 1,400 complaints, allowing each plaintiff to recover $300,000 in damages under the terms of the 2013 accord. According to plaintiffs' attorneys, this would resolve more than 90 percent of ASR litigation currently pending in the United States.
DePuy's proposed settlement outlines a number of factors that determine the plaintiff's financial recovery, including the amount of lost income, additional surgeries required, age, and other health issues. Individual plaintiffs are not obliged to accept the terms of the ASR settlement offer and may instead choose to pursue a trial by jury.
Talk to a hip replacement lawyer
An experienced hip replacement lawyer can examine medical records pertaining to your hip replacement and any subsequent injuries and advise you as to whether you are eligible to file litigation. Multiple factors, including the patient's medical history, surgery reports, documentation of injuries, and statutes of limitation will all be considered in the evaluation of a products liability case.
Additional DePuy hip replacement lawsuit resources:
Bloomberg, J&J Judge Slashes $1 Billion Verdict Over Pinnacle Hip Implants, https://www.bloomberg.com/news/articles/2017-01-04/j-j-judge-slashes-1-billion-verdict-over-pinnacle-hip-implants
Bloomberg, J&J to Pay as Much as $420 Million More in ASR Hip Accord, https://www.bloomberg.com/news/articles/2015-02-23/j-j-to-pay-as-much-as-420-million-more-in-asr-hip-accord