French Actos Recall Cited in Lawsuit on Behalf of Deceased Spouse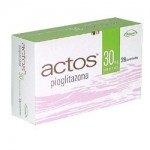 Studies that led to a French recall in June 2011 are part of the key evidence in a lawsuit filed on Nov. 8, 2011 by Linda Sawyer on behalf of Sawyer's deceased husband, Gary Sawyer. Gary Sawyer died of bladder cancer that Linda Sawyer believes was caused by Actos. The lawsuit is being heard by Judge Leonard D. Wexler.
Grieving widow files Actos bladder cancer lawsuit
Gary Sawyer suffered from Type 2 diabetes and began taking Actos to treat it in 2006 – five years before the medication was recalled in France. Two years after he began taking Actos, Gary Sawyer contracted bladder cancer, and he died on Nov. 10, 2009.
In her lawsuit, Linda Sawyer's Actos lawyers point to the French recall, noting that the recall was mandated after a study was published that both linked Actos to bladder cancer and also showed an increased risk for those who took the medication for more than a year.
In fact, a five-year interim analysis of that 10-year study showed that patients who took Actos for more than a year had an increased risk of 40% for bladder cancer.
Actos lawsuit claims prior knowledge of cancer risk on the part of Takeda
Linda Sawyer's lawsuit alleges that Actos manufacturer Takeda knew of the link between Actos and bladder cancer but deliberately hid that information, providing inadequate labelling and warnings on the product. In addition to filing suit on behalf of her husband, Linda Sawyer and her Actos lawyer are also filing suit on her own behalf, charging that Takeda's negligence deprived her of the comfort of her husband's company and that the drug manufacturer owes her compensation for that loss.
Actos recall in France
In Europe, the French Actos recall led to a strong public backlash against Actos. In Germany, another kind of "recall" was issued by the Federal Institute for Drugs and Medical Devices, and the European Medicine Agency suspended the medication.
An Actos  recall has not occurred in the United States. However, the FDA mandated changes to the Actos warning label and advised doctors not to prescribe Actos to patients with a history of bladder cancer, due to the link between Actos and bladder cancer. The first U.S. Actos claim was filed in August 2011.
[SmartLink actoslawsuit]