Vaginal Mesh Lawsuit Plaintiff Alleges "Severe Physical Pain"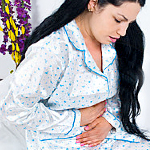 On January 9, 2012, plaintiff Myndal Johnson filed a lawsuit alleging that she experienced transvaginal mesh problems that caused her "severe mental and physical pain." In 2008 and 2011, the Food and Drug Administration (FDA) released information regarding mesh complications and safety risks that seem to support Johnson's claims.
Johnson's case will be heard in United States District Court for the District of Minnesota. Judge Susan Richard Nelson will preside.
Failure to warn is basis for vaginal mesh lawsuit
Johnson's complaint alleges that Ethicon, Inc., the product's manufacturer, failed to warn medical professionals and consumers of the risks associated with the company's product. Through her transvaginal mesh lawyer, Johnson claims that she suffers from mesh failure, including device erosion.
Furthermore, her lawsuit claims that Ethicon knowingly and deliberately marketed and sold a defective vaginal mesh product.
Vaginal mesh lawyer alleges serious side effects
Transvaginal mesh products, which are manufactured by several companies, are surgically implanted to repair problems associated with stress urinary incontinence (SUI) and pelvic organ prolapse (POP). SUI causes involuntary urination, while POP manifests when a woman's pelvic floor weakens, causing the organs to migrate and occasionally end up in the vaginal walls.
Vaginal mesh products are intended to support the pelvic floor, but in some women can actually exacerbate their conditions and symptoms. Vaginal mesh side effects include tissue breakdown, immune reactions, and transvaginal mesh extrusion.
According to her lawsuit, plaintiff Johnson underwent mesh surgery on June 8, 2001 to relieve SUI. Johnson's vaginal mesh lawyer reports that after surgery, the plaintiff began experiencing pain and bleeding following sexual intercourse. Additionally, the plaintiff allegedly suffers from mesh hardening and erosion, as well as chronic pain caused by the product. On January 11, 2008, Johnson reportedly underwent an additional surgery to remove the mesh.
FDA shines spotlight on vaginal mesh complications
In her lawsuit, the plaintiff alleges that before her initial surgery, she was unaware of the probability that she would develop debilitating mesh complications. When news of risk factors emerged in 2008 and again in 2011, Johnson responded by hiring a vaginal mesh lawyer.
On October 20, 2008, the FDA first issued a public health warning regarding the complications. The agency cited the more than 1,000 complaints it had received in a three-year period, each alleging some form of mesh failure.
On July 13, 2011, the FDA announced that it had analyzed vaginal mesh side effects, and concluded that they were of continuing concern.
[SmartLink vaginalmeshlawsuit]