Merck Shuts Down Propecia Website, Spurring Label Change Rumors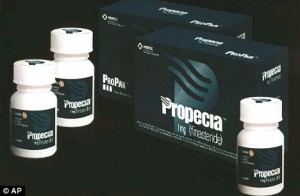 Drug manufacturer Merck has shut down its Propecia website, causing many to speculate that new warnings will soon be added to the hair loss drug's side effects label. Currently, Sweden, the U.K. and Italy already issue strong warnings concerning the side effects resulting from Propecia including erectile dysfunction and male breast enlargement. If Merck strengthens its warning label, more injured patients may be incited to file Propecia lawsuits.
Propecia side effects website disabled
On February 8, 2012, Merck took down the Propecia website (propecia.com) and replaced it with a message that reads, "This Web site is not currently available." The page includes links to prescribing information, patient product information, the Propecia Persistence Program, and the Propecia Promise Program. It also encourages visitors to report any Propecia sexual side effects to the Food and Drug Administration (FDA)'s MedWatch program.
Follow this link for more information about Propecia side effects.
Propecia lawsuit caseload could increase
Though Merck has not yet given a reason for suspending the website, some speculate that it signifies coming changes to the drug's warning label.
Evidence supports this possibility. For example, the Journal of Sexual Medicine published a study in spring 2011 that revealed that some subjects experienced persistent sexual side effects from Propecia– including low libido, decreased ejaculate, and Propecia erectile dysfunction — for an average of 40 months after discontinuing use of the medication.
Some men reported lasting side effects up to six years after stopping treatment. If Merck updates the drug's label to include the serious risk of persistent Propecia sexual side effects, a new wave of Propecia lawsuits could follow.
Propecia lawsuits allege inadequate warning
Current Propecia sexual side effects legislation often claims that the drug's warning label, which states that usage may cause "temporary" sexual dysfunction, is inadequate.
A main complaint is that "temporary" implies that Propecia side effects will cease after discontinuing use of the medication, despite the fact that some patients have experienced Propecia erectile dysfunction for years afterwards. Some plaintiffs even allege that Propecia sexual dysfunction can be permanent. Plaintiffs often state that, had they been aware of the risk for long-term or permanent Propecia sexual side effects, they would never have begun treatment with the drug.
[SmartLink propecialawsuit]