New Metal-on-Metal Hip MDL Mirrors DePuy Hip Consolidation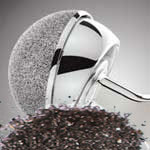 A new federal MDL (multidistrict litigation) will address complaints about Wright Medical Technology's "Conserve" metal-on-metal hip implant. This latest MDL will join two pending coordinated proceedings involving plaintiff allegations about DePuy hip complications – one for DePuy hip recall lawsuit plaintiffs, headquartered in Ohio, and the other in Texas for lawsuits seeking damages for Pinnacle hip problems.
New MDL mirrors DePuy ASR hip lawsuit complaints
The Judicial Panel on Multidistrict Legislation recently approved the creation of an MDL to consolidate lawsuits against Wright Medical Technology. The company's Conserve hip implant has received complaints similar to those made by DePuy ASR hip lawsuit plaintiffs, who seek damages for injuries sustained because of DePuy hip complications like premature loosening and metallosis, a type of metal poisoning.
The Wright Medical Technology MDL will be headquartered in U.S. District Court for the Northern District of Georgia.
Metallosis may contribute to DePuy hip complications
Many Conserve hip lawsuits, like DePuy hip lawsuits, contend that the implant's metal-on-metal technology is defective. As with Pinnacle hip lawsuit plaintiffs, some recipients of the Conserve implant contend that they were not properly warned of the risks, which include metal poisoning, early failure, and the need for revision surgery.
DePuy hip replacement lawsuit plaintiffs have claimed the same, and blood tests for some have revealed high levels of cobalt and chromium. Tissue damage suffered as a result of metallosis could be partially to blame for the failure rates for metal-on-metal devices.
Patients who have experienced DePuy hip failure reportedly suffer from loss of mobility and pain so severe that DePuy hip revision surgery is required.
DePuy hip lawsuit MDL underway
The Wright Medical MDL will likely not have any bearing on the current DePuy hip recall lawsuit MDL, which is still in its early stages, and is consolidated in the U.S. District Court for the Northern District of Ohio with Judge David A. Katz presiding.
The goal of the DePuy MDL is to join lawsuits that share issues of fact and law in common – in other words, to consolidate similar cases into one court. In this way, the MDL will help to conserve financial resources by coordinating efforts and streamlining pre-trial processes like discovery. It will also promote judicial efficiency and maintain consistent pretrial rulings.
To this end, Judge Katz has already created a common benefit fund to allow lawyers to share in costs and establish a timetable for other pretrial processes.
[SmartLink depuyhiplawsuit]