Ohio Vaginal Mesh Lawsuit Alleges Negligence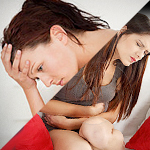 On January 4, 2012, Ohio residents Monetta and David Rose filed a vaginal mesh lawsuit in U.S. District Court for the Northern District of Ohio. In the lawsuit, Monetta Rose alleges that she suffers vaginal mesh side effects due to a product manufactured by American Medical Systems (AMS); Endo Pharmaceuticals acquired AMS on June 17, 2011.
The plaintiffs accuse AMS of fraud, failure to warn, defective design, defective manufacture, breach of implied and express warranties, and negligence. The plaintiffs' vaginal mesh lawyer also states that vaginal mesh complications can require multiple surgeries to repair, and can reduce a victim's quality of life.
Plaintiffs allege vaginal mesh complications
Vaginal mesh surgery is often prescribed to treat medical conditions like stress urinary incontinence (SUI) or pelvic organ prolapse (POP). Women suffering from SUI or POP experience severely weakened pelvic wall muscles that may not be strong enough to support major organs including the uterus, bowels, or bladder.
Monetta Rose, like many other transvaginal mesh lawsuit plaintiffs, alleges that she underwent surgery to repair this type of condition. On May 7, 2007, Rose received the AMS Sparc synthetic mesh system; within months, she had begun experiencing vaginal mesh complications that may require surgical intervention and/or ongoing medical treatment.
WHO, FDA warn about vaginal mesh side effects
In 2004, the World Health Organization (WHO) hosted the 3rd International Consultation on Incontinence. During the conference, the WHO reported that vaginal mesh surgeries had resulted in unacceptably high rates of vaginal mesh complications and pelvic mesh failure.
The organization declared that vaginal mesh had a poor benefit-to-risk ratio, and therefore recommended that these products not be used until additional clinical trials revealed better results.
On July 13, 2011, the FDA issued a warning against vaginal mesh products, stating that transvaginal mesh complications were "not rare." Since 2002, the most commonly reported vaginal mesh problems have included hardening of the mesh, erosion, infection, chronic pain, extrusion, and worsening symptoms.
Vaginal mesh lawsuit plaintiffs reveals life-changing side effects
Through their vaginal mesh lawyer, the Roses note that the AMS pelvic mesh device was designed to allow tissue to grow through the holes in the mesh, therefore securing the device. However, this same design has led to severe and life-changing vaginal mesh complications.
In patients who suffer from infection, bleeding, erosion or pain, doctors have a difficult time removing the vaginal mesh product, as it has grown to be a part of the body. Removal surgery is very difficult, and patients may be left with irreversible damage.
[SmartLink vaginalmeshlawsuit]