Fraudulent Joinder Claim Denied in DePuy Hip Lawsuit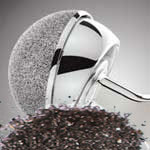 On February 22, 2012, eight DePuy lawsuit plaintiffs filed a motion to oppose transfer of their individual cases to the multidistrict litigation (MDL) currently underway in Texas. According to their DePuy hip attorney, the plaintiffs believed they should continue in state court, since they each name as a defendant Thomas P. Schmalzried, an orthopedic surgeon and hip implant designer. Previously, DePuy Orthopaedics, the other defendant, filed a request to transfer these eight cases to federal court and stated that Dr. Schmalzried had been fraudulently joined to the DePuy Pinnacle implant litigation.
DePuy hip lawyer argues for defendant Inclusion
Each of the eight DePuy lawsuit cases involves the Pinnacle hip implant which, unlike the ASR hip device that was included in the 2010 DePuy hip replacement recall, remains on the market. The lawsuits in question allege that the plaintiffs experienced dangerous DePuy hip complications after being implanted with the Pinnacle device.
In their DePuy Pinnacle implant litigation, the plaintiffs charge the defendants with the manufacture and sale of a defective product, which is a key point to keeping their cases in California state court. Though DePuy claims that Dr. Schmalzried is a "sham defendant" and fraudulently joined – added to a lawsuit simply to eliminate diversity of citizenship and therefore prevent transfer to federal court – the plaintiffs state that Dr. Schmalzried, who helped design the Pinnacle hip implant, should be held liable for his work.
No fraudulent joinder in DePuy hip failure lawsuit
California law states that a defendant can be held liable in three instances:
The defendant has received direct financial benefit from sale of a product;
The defendant's role was necessary to either the business enterprise or in preparing the product for sale;
The defendant had either control over or a substantial ability to influence a product's manufacture or distribution.
Judge Dean Pregerson, who presides over the U.S. District Court for the Central District of California, has ruled that Dr. Schmalzried satisfies these criteria, as he received royalties and income from DePuy's Pinnacle system, and as the product's inventor also played an integral role in readying the implant for sale. Dr. Schmalzried, in his role as "surgeon consultant," could also have substantially influenced the manufacture and distribution of the implant. Accordingly, Judge Pregerson denied DePuy's claims of fraudulent joinder.
Inventor liable for DePuy hip complications
In their DePuy lawsuit, each of the eight plaintiffs contends that Dr. Schmalzried, as the implant designer and a promoter of the Pinnacle device, should be held responsible for their DePuy hip complications. The plaintiffs' allegations involve premature loosening of the implant and metallosis, a type of metal poisoning.
The plaintiffs also allege that Dr. Schmalzried misrepresented the safety and effectiveness of the Pinnacle implant. Though another metal hip model manufactured by DePuy was subject to 2010's DePuy ASR hip recall, the Pinnacle is still available to U.S. consumers.
[SmartLink depuyhiplawsuit]