Georgia Resident Alleges Pain and Suffering in DePuy Hip Lawsuit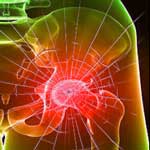 On February 21, 2012, Georgia resident John Paul McGinnis filed a DePuy hip recall lawsuit in California Superior Court for Los Angeles County. McGinnis claims that DePuy Orthopaedics Inc., as well as parent company Johnson & Johnson, are responsible for his "severe and permanent injuries" related to an allegedly defective hip implant.
The complaint states that the device in question was the ASR model, which was the subject of the 2010 DePuy hip recall.
DePuy ASR hip lawsuit contends emotional distress
On August 29, 2006, McGinnis underwent surgery to receive an ASR implant in his left hip. According to his DePuy hip lawsuit, for years following his surgery, the plaintiff experienced pain and discomfort that caused him difficulty walking, moving his legs, or standing from a seated position.
McGinnis's lawyer contends that the plaintiff must now undergo DePuy hip revision surgery in order to replace his ASR implant. Hip revision surgery has a longer recovery time than the initial surgery, and also demonstrates a higher rate of complications.
Accordingly, McGinnis's DePuy hip lawsuit requests compensation for medical and hospital expenses, ongoing economic damages, pain and suffering, as well as emotional distress.
DePuy hip lawyer alleges unintended use
According to this DePuy hip lawsuit, the manufacturer should have been required to obtain premarket approval from the Food and Drug Administration (FDA) in order to market the implant for use in articular surface replacement (ASR) surgeries.
However, instead of conducting clinical trials to demonstrate that their product was safe and effective, DePuy claimed that the device would not be indicated for resurfacing procedures. McGinnis alleges that the ASR implant is currently used in these surgeries, and therefore DePuy is marketing the ASR hip implant for an unintended use.
DePuy hip recall addresses defective device
McGinnis's DePuy lawyer states that by 2007, more than 100 patients had delivered failure reports to the FDA regarding the ASR implant; just one year later, that number had increased to 300.
McGinnis's DePuy ASR hip lawsuit alleges that the manufacturer "was fully aware that the ASR Hip Implant Device was defective, and that hundreds of patients have already been injured by that defect." In fact, on August 25, 2010, DePuy confirmed that 12% of patients report ASR device problems within five years of surgery, while 13% reportedly require revision surgery.
On August 26, 2010, the company issued a worldwide DePuy hip recall for the ASR implant.
[SmartLink depuyhiplawsuit]