Jury Verdicts Still Valid in Accutane IBD Lawsuit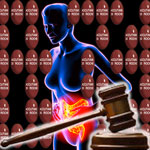 Accutane lawsuit actions have been filed by thousands in courts across the country. Some of these lawsuits were consolidated in a mass tort that is currently proceeding in a New Jersey court, overseen by Judge Carol E. Higbee. She recently issued a ruling upholding the jury's verdicts in a consolidated Accutane inflammatory bowel disease lawsuit, handing down the ruling on March 14, 2012, in the Atlantic County Superior Court.
This trial involved three separate plaintiffs, all of whom used the powerful acne medication during the 1990s. They claim side effects related to Accutane inflammatory bowel disease. Although it has also been linked to psychological side effects such as Accutane suicide, the most common complaints regard IBD, variations of which include Accutane Crohns disease and Accutane ulcerative colitis.
Judge Higbee has maintained that there is enough evidence to uphold the jury's findings in these lawsuits.
A number of plaintiffs have sought out an Accutane lawyer in order to take legal action against Hoffman-La Roche after experiencing Accutane side effects.
Evidence needed in Accutane IBD cases
Three plaintiffs were involved in the particular case which is in dispute: 34-year-old Gillian Gaghan, actor James Marshall, and 29-year-old Kelly Andrews. Marshall and Andrews were denied damages, Marshall on the basis of a family history of inflammatory bowel disease, and Andrews because the jury did not find proximate cause in her case. Gaghan, however, was awarded $2 million in damages for the injuries she suffered as a result of her Accutane inflammatory bowel disease.
According to her lawyer, Gaghan took the drug for six months in 1998 and developed Accutane inflammatory bowel disease just six weeks after she discontinued her use of the drug.
A number of lawsuits in Higbee's court regarding Accutane Crohns disease and Accutane ulcerative colitis are still pending, and only time will tell how these cases will turn out. Additionally, either party may appeal the jury's decision in a higher court, but this has not yet taken place.
Hear more regarding Accutane related side effects.
[SmartLink accutanelawsuit]