Vaginal Mesh Lawsuit Alleges Debilitating Pain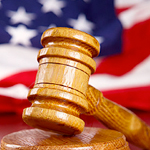 On February 10, 2012, plaintiff Cathleen Boone filed a transvaginal mesh lawsuit in U.S. District Court for the District of Massachusetts. Her case alleges serious side effects related to the "Advantage Fit System," a mesh device manufactured by Boston Scientific Corporation. The device was intended to treat the plaintiff's stress urinary incontinence (SUI).
Plaintiff alleges vaginal mesh complications
According to her lawyer, Boone began suffering vaginal mesh problems including pain, pressure, dyspareunia, and bleeding soon after her initial surgery in 2009. In 2010, the plaintiff underwent corrective surgery, but her complications – infections, continued bleeding, and transvaginal mesh erosion – persisted.
FDA receives vaginal mesh side effects reports
Boone is not the only plaintiff to seek damages for vaginal mesh complications. By 2008, the U.S. Food and Drug Administration (FDA) had already received more than 1,000 complaints and adverse event reports citing vaginal mesh side effects, such as transvaginal mesh erosion.
By 2010, thousands more had reported complaints to the FDA, alleging transvaginal mesh erosion and other vaginal mesh complications. Some women, including Boone, have taken their complaints to court.
Vaginal mesh lawsuit requests damages
The Advantage Fit System was designed and marketed to treat both SUI and pelvic organ prolapse – two conditions that can be repaired with either traditional abdominal surgery or with a vaginal mesh device. However, synthetic mesh, which has been popular since the 1990's, is associated with a range of transvaginal mesh complications including mesh extrusion, erosion, and perforation of the bowel and bladder.
In her multi-count complaint, Boone contends that Boston Scientific knew or should have known that its mesh device was defective and could cause health problems. Additionally, her vaginal mesh lawyer charges that the company failed to warn medical professionals and consumers of the risks associated with their product.
Boone requests compensatory and punitive damages related to her injuries, which include transvaginal mesh erosion.
[SmartLink vaginalmeshlawsuit]